Business Equipment in NJ & Business Equipment in NY
You are in the right place if you are looking for business equipment in New York or business equipment in New Jersey. We have been exceeding the expectations of discerning decision-makers in these states for over two decades and counting, and we continue to grow through the countless referrals that we receive from satisfied customers.
Many of our clients have been motivated to share their thoughts about the products and services that we have provided for them. We invite you to take a moment to read the reviews that they have posted online. It is gratifying to be appreciated by so many NJ and NJ business equipment clients, and we go the extra mile to maintain our reputation each and every day.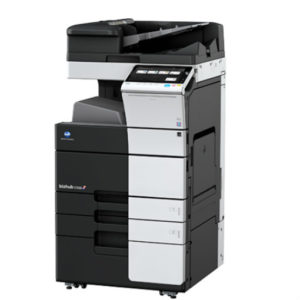 We Have What Everything You Need
One of the reasons why we have been able to maintain such a high customer satisfaction rate is because we go the extra mile to be able to satisfy all of the needs of our clients. We carry 3D office printers, black and white and color multi-function copiers, fax machines, folder inserters, postage meters, scanners, workhorse production printers, software solutions, wide format printers, and more. And if you need a water cooler for your office, we have several state-of-the-art options that you can choose from. As you can see, you can rely on us if you want to purchase business equipment, and we can be called upon to repair all of these products as well.
In addition to the business equipment New York and New Jersey clients can obtain from our company, we offer a wide range of services that can take your enterprise to another level. We offer managed print services, document management, disaster planning and recovery, business networking, cloud services, data backup, and application services. You can also rely on us to help you work more efficiently through workflow redirection and process improvement.
Partner With the Premier NY/NJ Business Equipment Resource!
The products that we offer to our clients are second to none, and we are proud to be able to say that we have are winners of the Konica Minolta Pro-Tech Award for Service Excellence. You can rest assured that you will receive top notch service on every level when you engage our company.
You can reach one of our NJ/NY business equipment consultants right now if you give us a call at 877-937-6977. We also have a contact form on this website that you can use if you would like to reach out through the Internet.