Disaster Recovery & Backup
Backup, Restore & Protect with Cloud Continuity
Datto Platinum Global Partner
Scroll Down
for more
Protection
Confidently Protect Your PC Data
Datto Cloud Continuity for PCs is much more than just cloud backup. We can protect your Windows-based computers from downtime and data loss and more importantly, rapidly recover data if downtime and cyber attacks occur.
A tremendous amount of important business data still lives locally on your PCs. Keep it protected with Cloud Continuity for PCs.
Reliable Computer Backup | Ensures complete protection from everyday forms of data loss including ransomware, accidental deletions and lost or stolen devices.
Cloud Continuity for PCs | Appliance-free Windows backup directly to the Datto Cloud, ensuring that your data is protected no matter what.
Continuity
Protect Business Data, No Matter Where it Lives!
Protect all of your endpoints against ransomware, loss or theft and accidental data deletion. If you're looking for a Windows 10 backup solution, then look no further. Cloud Continuity for PCs protects business data on Windows 7 and 10 devices and streamlines recovery of the entire device configuration, setup and applications with image-based restore.
Rollback from Ransomware | Restore infected data quickly with point-in-time rollback.
Recover from Hardware Failure | Recover individual files and folders or perform a full bare-metal restore of the old machine.
Simple
Take the Complexity Out of Cloud Continuity
Datto's Cloud Continuity platform for PCs makes it simple with automation, flexibility, and predictability.
Reliable Cloud Backups with Automated Verifications
Confidently provide you with a comprehensive cloud backup solution that's not only for the protection of endpoint business data, but also for streamlined recovery of the entire device configuration, setup and applications.
Flexibility to Pause Backups
Datto's Cloud Continuity platform for PCs automatically pauses backups when the device has its connection interrupted and then automatically resumes once the connection is restored.
Predictable Billing
No storage management is required. There are no surprise recovery charges and backups are available with one-year, time-based retention (TBR) in the Datto Cloud.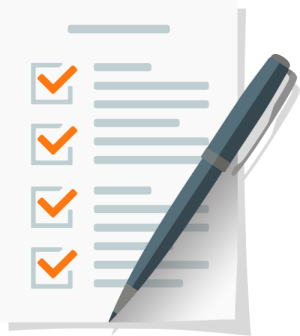 10 Steps
To Creating A Disaster Recovery Plan for SMBs
What Does Continuity Mean For Your Business?
Business Continuity Made For Your Business
Imagine you are a medical practice that can't book appointments because your server is down. How long could this business be down before it starts to "hurt" patients? Imagine you are a law firm that needs specific case files, but whose files were recently "locked up" by Ransomware. Imagine you are a retail business that needs to process hundreds of transactions a day, but your point of sale system was damaged in an electrical storm, and you can't process and record transactions. How will you stay in business? What will you do?"
Now imagine getting it all back in a matter of seconds.
It's no longer a matter of "if," but "when" a real world threat will compromise your business data. Between natural disasters, viruses, user error, and ransomware like "cryptolocker," these threats are becoming ever-present.
Simple, Dependable Backups
Everyday Data Protection in Every Form
Image-Based Backup Technology
Simple Deployment & Management