Simplify your business needs with an optimized print and copier strategy plan.
A managed print and copier strategy begins by understanding your current office equipment environment, and creating a plan to control it. Once Document Solutions manages your fleet of color copiers and color printers, we will do everything we can to optimize your copier and print management on an ongoing basis so you get the most value from your services. Document Solutions Business Life Simplified can meet your needs.
[cta link="https://www.dsbls.com/copier-print-management-form/" text="Contact a DSBLS Rep" section="0″ ui="bottom-button"]If you are paying for clicks or overages
What is your current print management strategy for your color copiers and color printers? Are you even sure whether you have one? With copier and print management solutions for your New Jersey & New York area businesses, Document Solutions Simplifies Business Life.
Contact a Copier & Print Management Specialist
for a Complimentary Cost Assessment!
---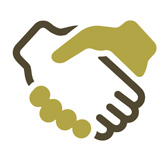 We identify your print and copier needs so you don't have to
Our team of professionals will identify your resources, calculate your costs for copying and printing, optimize your office equipment for managed color copier and color printer services, and automate as much of your new, efficient system as possible, so your employees are free to generate revenue rather than babysit your office machines.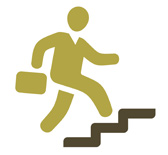 Boost your business productivity and system uptime
Document Solutions will investigate your current color copier and color printer fleet to discover exactly what devices you have, and whether any of them are redundant, and what your volume and usage patterns are. Determining where your true costs and efficiencies are can boost productivity by maximizing your system uptime. Your IT staff or services can be freed up to focus on your core business initiatives, rather than constantly fixing copier and print problems.
Let DSBLS optimize your copier and printer management system
When you outsource your color copier and color printer fleet management to Document Solutions, we employ a usage-based model to include everything you need, from supplies to service to support, lowering your capital expenditures and maintenance costs – and free up your internal resources to focus on doing your business. We'll provide periodic assessments of your usage and printing infrastructure so we can ensure you're constantly operating most efficiently, and that you're optimizing your color copier and color printer management.