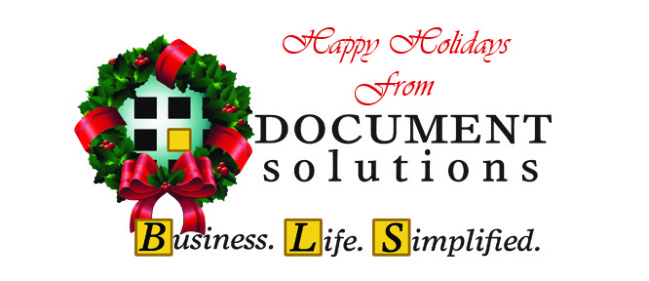 It's that time of year again when our mailboxes are filled with colorful envelopes and festive greetings.  Over 2.65 billion holiday cards are purchased and mailed each year in the United States. While environmental conservation and resource sustainability are becoming a focus and marketing tool for many businesses, it seems that the holiday card tradition has not caught up with that trend.
Etiquette professionals defend the paper card as being more personal and creating the feeling of anticipation that is hard to replicate electronically.  Businesses are concerned that email cards will be lost in our overloaded inboxes. History is teeming with resistance to technological advances.  While e-vites were once frowned upon as impersonal, they are now embraced for their simplicity in tracking responses.  Whereas many people once feared that electronic money would get lost in cyberspace, currently half of all Americans take advantage of online banking and bill paying in an effort to reduce clutter and "go green."
With 71% of American households and even more businesses having access to the internet, it would be easy to discontinue the paper card, and use one of many free online services to send digital greetings.  Replacing greeting cards with e-cards would not only save energy and money, it would also save over 48,000 trees in the US alone. Change is uncomfortable, especially when it comes to traditions; but isn't the greater gift preserving our resources, reducing pollution, and preserving the planet for future generations?  How will you go green for the holidays?