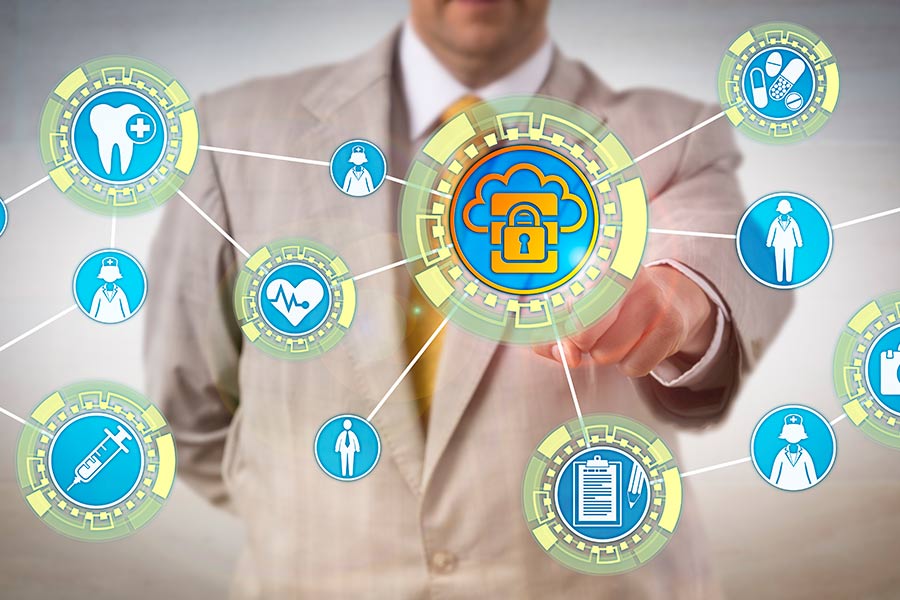 Between 2009 and 2019, more than 3,054 data breaches occurred and 230,964,151 healthcare records were lost in the US, due to poorly managed patient sensitive data.
This amounts to over 69% of the US citizens whose healthcare records were compromised!
So what's the solution to this potentially major problem for your healthcare organization? HIPAA-compliant cloud services.
In this article, we take a look into HIPAA and cloud computing: what they are, why they matter and what types of HIPAA compliance cloud solutions exist.
We will also discuss what to look for in a cloud provider in order to ensure the safety of your patients' records and your full compliance with HIPAA.
Looking for professional solutions for HIPAA compliance?
Get in touch!
What Is HIPAA Compliance?
The Health Insurance Portability and Accountability act (HIPAA) is a set of standards and guidelines for the collecting, sharing and storing of a patient's health information and other sensitive data.
HIPAA compliance ensures the privacy and protection of patients' health records. Not being HIPAA compliant comes with the risk of severe fines and even losses of medical licenses.
The HIPAA enactment was as a consequence of the US healthcare system's digitalization, as medical institutions transitioned from physically stored private health records to electronic record-keeping.
HIPAA contains:
A Privacy Rule as guidance on how healthcare providers must protect their patient's information
Security Rules that identify protections for health information that is stored electronically
An Enforcement Rule
A Breach of Notification Rule
HIPAA And Cloud Computing: Why Do They Matter?
Healthcare organizations are required by law to adhere to HIPAA guidelines and obliged to protect the privacy of their patients.
The more accessible patients' documents are, the more difficult it is to follow these guidelines and ensure their privacy. Increased security and privacy rules have made cloud computing a new standard in health information technology.
Cloud computing is the delivery of on-demand computing resources over the Internet on a pay-for-use basis. It refers to sharing computing resources like storage space, collecting and retrieving files and providing data to connected devices.
HIPAA-compliant cloud services allow health organizations to safely store sensitive patient data and gain quick access to this large amount of data for better and faster patient care.
HIPAA and cloud computing also protects medical organizations from losing sensitive data in the event of a natural disaster or data-breach. Safety mechanisms, like file backups and Disaster Recovery-as-a-Service, automate the data recovery in cloud servers to ensure the patients' info resilience.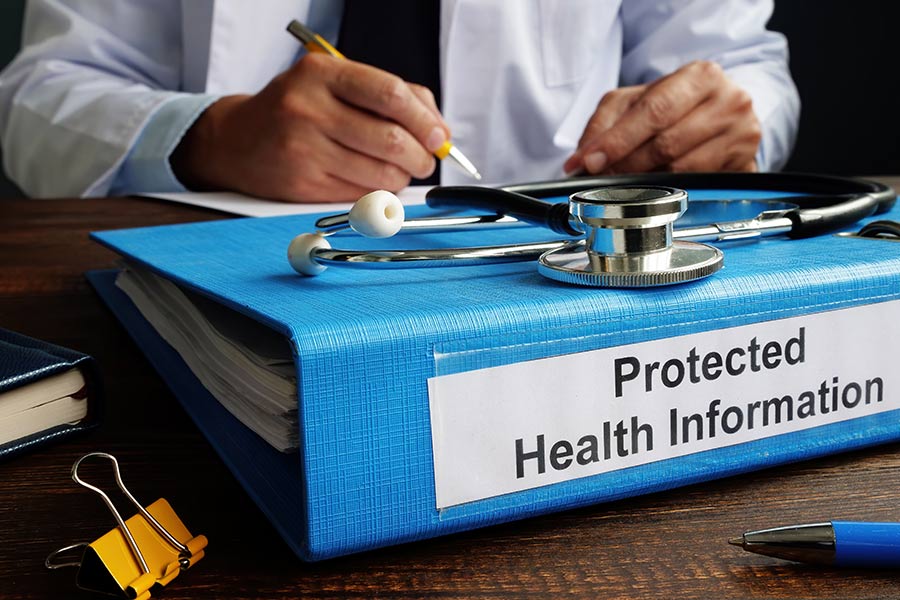 What HIPAA Cloud Service Provider Is Right For You?
There are three standard HIPAA-compliant cloud service models:
Software-as-a-Service (SaaS)
Platform-as-a-Service (PaaS)
Infrastructure-as-a-Service (IaaS)
Each of these provides different levels of control to the user. Identifying your specific needs when it comes to cloud services is a critical first step that you must go through before looking into healthcare cloud vendors.
We will look at each of these cloud services to explain the difference and establish which works best for your organization.
SaaS HIPAA Compliance Cloud Solutions
Software-as-a-Service or SaaS is the basic cloud computing form which allows you to run health applications and access health records from a remote location.
An example of a SaaS cloud solution is a web-based email or WordPress backend interface. SaaS solutions do not require you to maintain data storage or maintain the network, because the cloud services vendor manages everything.
The biggest SaaS benefit is that you do not have to install your applications onto devices. Also, most SaaS HIPAA cloud service providers have a subscription model so it's not a one-time purchase.
A SaaS HIPAA cloud model is a great fit for small medical practices that do not have their own IT department.
PaaS HIPAA Compliance Cloud Solutions
Platform-as-a-Service or PaaS gives you more control over custom applications that your health institution may be using.
The major difference between SaaS and PaaS is in the development and control of these apps. The vendor is still in charge of the storage and management of HIPAA-compliant data. PaaS is mostly about development of health record apps and includes a software development kit.
PaaS is most suitable for mid-sized medical practices with their own IT department.
IaaS HIPAA Compliance Cloud Solutions
Infrastructure-as-a-Service or IaaS gives you the most control over HIPAA cloud computing. It consists of hardware and software that enables the essential cloud computing services.
For example, an IaaS system can include your own server machines and virtual machines, located within your health organization premises.
An IaaS system is the most suitable option for big institutions such as hospitals, medical groups and organizations with a large number of employees. Such institutions work with huge number of patient health records and need the highest level of control over their data storage.
For deploying IaaS successfully, your organization needs a highly skilled IT department. Your IT department can control some of IaaS's networking components and firewalls, which will put your concerns regarding storing sensitive patient data to rest.
SaaS, PaaS and IaaS HIPAA cloud computing services cater to the needs of different health organizations.
While most medical organizations can get by using SaaS, it's vital to not make a decision based on cost over functionality.
IaaS cloud service solutions are more expensive than SaaS and PaaS, but if your organization needs this level of functionality and control over your patients' documents security, then you should consider investing in it.
Establish how much you can realistically spend on the HIPAA cloud service technology and what service model is best suited for you before deciding on a healthcare cloud vendor.
HIPAA & Cloud Computing: What To Look For In A Cloud Provider
Before selecting the right HIPAA and cloud computing service provider, you should make sure they adhere to these six HIPAA compliance must-haves:
Risk Assessment: Make sure your cloud provider meets all of your HIPAA protocols.
Encryption Standards: Get acquainted with the standard the cloud provider uses. This should be at least 128-bit encryption that encrypts all files in transit and storage.
Logging: Find out whether your candidate provider can supply a log of people who accessed files and when.
Access Levels: Your HIPAA cloud provider should let you designate different access levels for different users.
Audit Reports: Inquire about whether the provider can produce HIPAA audit reports by a reputable third-party.
Business Associate Agreements: Your HIPAA cloud provider should understand the need for data backup, protection of information integrity and making it available to you at all times.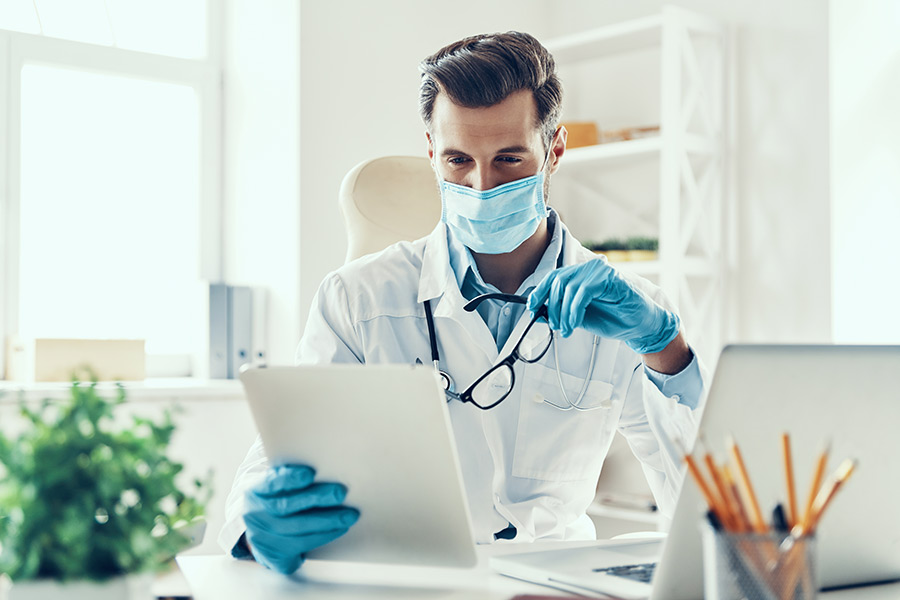 Most Frequent Questions On Cloud Computing & HIPAA Compliance
Organizations that need to comply with HIPAA and consider using cloud computing usually have numerous questions. Here, we will address three most common ones.
Question #1: Can HIPAA Covered Entities Use Cloud Computing?
According to the US Department of Health and Human Services (HSS), entities covered by HIPAA are allowed to use cloud computing to store and process electronic protected health information (ePHI) if they have a Business Associate Agreement (BAA) with the cloud service provider.
The provider's encryption systems do not protect ePHI completely. This sensitive data is still vulnerable to malware attacks and natural disasters such as flood or fire. BAA is there to make sure the provider is responsible for keeping ePHI safe in compliance with HIPAA security rules.
Question #2: Does HIPAA Let Healthcare Providers Access Protected Health Information On A Cloud Via Mobile Devices?
Healthcare providers, HIPAA covered entities and business associates such as cloud service providers may use mobile devices to access protected data in a cloud, provided there are technical and administrative safeguards in place to protect the integrity and availability of this data on mobile devices.
HIPAA rules do not require or endorse a specific type of device or technology. They only establish the standards of how covered entities may use ePHI through certain technology in order to protect its security.
Question #3: Does HIPAA Require Cloud Providers To Supply Documentation Or Allow Auditing Of Security Practices By Customers Who Are Covered Entities?
No – HIPAA requires covered entities and cloud service providers to attain assurances in the form of a Business Associate Agreement, guaranteeing that the cloud provider will suitably protect the health information that it stores, maintains and transmits for the covered entity in accordance with the HIPAA rules.
HIPAA And Cloud Computing Takeaways
Cloud computing is an effective solution for storing electronic protected health information and keeping your health organization HIPAA-compliant.
Using SaaS, PaaS or IaaS cloud storage for your patient's health records not only ensures their complete privacy and safety, but also helps you avoid penalties that come for not adhering to HIPAA rules.
HIPAA and cloud computing technology can bring huge benefits to your organization, like saving you time and money you risk losing in the event of a patient's data breach.
At Document Solutions, we make the safety of your data a priority by providing end-to-end security measures for connected workplaces in health organizations.
By implementing our security solutions, your healthcare organization can enhance HIPAA compliance via data encryption, device auditing and user authentication.
We also provide risk and vulnerability assessment services to ensure your compliance with HIPAA rules, as well the ability to share patient information easily using cloud-based clinical document exchange.
Ready to protect the safety of your patients and become HIPAA compliant?
Get in touch!