Sensitive business data is only as safe as the passwords protecting it.


Office technology advances at break-neck speed, so you want to have the best services available to safeguard your data, encrypt your files, and maintain your security. Document Solutions offers the best information technology security possible for personal or public systems. If you are in the New Jersey and New York area, Document Solutions can Simplify your Business Life.
[cta link="https://www.dsbls.com/office-solutions/it-security-form/" text="Contact a DSBLS Rep" section="0″ ui="bottom-button"]Is your business protected against Ransomware?
With our IT security solutions, you won't find a better, safer, more reliable option for protection. Don't leave your important data unprotected behind flimsy passwords when you can use our proven techniques to lock your data up tightly. Use our IT services to keep your files safe.
Prevent Malicious Code and Cyber-attacks from disrupting
or destroying your business.
Contact a DS IT Security Specialist!
---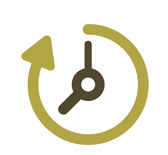 DATA THAT'S STORED TEMPORARILY ON YOUR HARD DRIVE, NO MATTER HOW BRIEFLY, IS VULNERABLE TO CYBERATTACK
To keep your data safe, it's best to encrypt it – when you lock it so that unauthorized people will only see garbled information, you're preventing access to anyone but certified members of your organization. It's a bit like password protection in that it allows you to keep your sensitive data from dangerous security attacks and dishonest employees. Use IT security from Document Solutions to make sure your data is encrypted and secure – we'll make your hard drive impenetrable.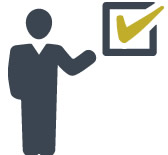 WE MAKE SURE YOUR DATA IS PROPERLY DISPOSED OF WHEN NEEDED
In addition to providing data auto-deletion through a server timer set to delete old or irrelevant data with our administrator IT security software, Document Solutions will make sure your information is cleanly and properly disposed of with hard drive formatting. Modern office equipment and computers are designed to retain data on their internal hard drives and databases unless it's deliberately deleted.
---
To make sure you never leave behind data when you move to a new server, hard drive, or cloud service, use our IT service to auto-delete you data. IT security from Document Solutions allows you to format or rewrite hard drives and systems as needed, cleanly. Contact us today and discover how Document Solutions Business Life Simplified is good for your business.