Workflow Redirection / Process Improvement Re-Engineering
In our global economy, the only sustainable competitive edge is business process. Excellent business processes keep your costs low while maintaining customer response. Our focused approach to workflow redirection and business process improvement re-engineering will drive your office efficiency to its peak.
[cta link="https://www.dsbls.com/office-solutions/workflow-redirection-process-improvement-re-engineering-form/" text="Contact a DSBLS Rep" section="0″ ui="bottom-button"]Can your current processes be more efficient?
Together, we will achieve breakthrough performance improvement for your office equipment, for your staff, and your office solutions. Our goal is to reduce your operating costs and drive revenue, and one way we help is addressing common issues that are readily solvable, like reducing paper forms – one transformation with several impacts, such as reducing paper waste, reducing vulnerability to data damage or loss, lowering labor waste, reducing data and human errors, and increasing response time.
Do you want to Reduce Costs?
Let our Workflow Redirection Specialist show you how!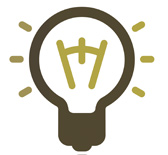 Our Digital Pen solution instantly improves the accuracy and speed of paper-based data transmission.
A custom-designed solution from Document Solutions will help you instantly capture information and eliminate manual scanning and data entry from your process, saving you man hours and money. Processing is faster, which increases your cash flow. Real time data updates keep your customers happy, and you can be confident you'll eliminate lost, damaged, or illegible documents – and the time they waste – from your processes. Your employees will be able to accomplish so much more with the same level of effort.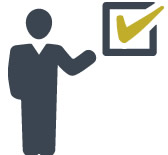 You have nothing but benefits to gain
Our approach to workflow redirection and process improvement re-engineering relies on a deep understanding of how customized systems and optimized processes benefit your business. Each solution is a carefully designed package of products and services that work within your existing business structure, minimizing disruption to your customers and employees.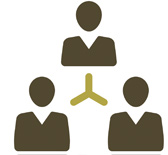 Working together, ensuring your satisfaction.
Document Solutions offers a proprietary blend of consulting services and cost reduction solutions. Our Business Life Simplified team will partner with your organization to re-engineer your business processes to optimize your workflow. Some common issues Document Solutions can resolve are replacing costly and wasteful paper forms, reducing damaged or lost information, recovering lag time in manual processing, and eliminating human data entry errors. Some solutions we bring to bear through our expertise are the instant capture of information through digitized processes by eliminating manual scanning and data entry, providing real time data updates while eliminating damaged, lost, or illegible documents with little or no changes to how your staff works.