KENILWORTH, N.J. (PRWEB) MARCH 04, 2021
Document Solutions, office technology, IT and VoIP solutions company, has won their 15th consecutive Pro-Tech Service Award, delivering uninterrupted and unparalleled services during the global health crisis.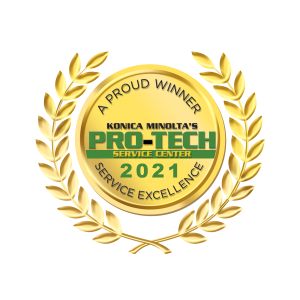 Document Solutions, an office technology, IT and VoIP solutions provider, announced their 15th consecutive win of the Pro-Tech Service Award.
Issued by Konica Minolta, business and industrial printing solutions manufacturer, the yearly Pro-Tech Service Awards recognizes their members' excellence in service delivery, support and customer satisfaction.
Pro-Tech Service's rigorous evaluation focuses on five key processes:
Management skills
Inventory control systems
Technical expertise
Dispatch systems
Customer satisfaction ratings
Achieving the Pro-Tech Service Award standard in the context of the global health crisis is more challenging than ever as businesses across industries are adjusting to the new norms and office management guidelines. Nevertheless, Document Solutions managed to stay true to their mission: Business Life Simplified.
According to Document Solutions' Service Manager Jorge Campos, receiving the award this year testifies to Document Solutions' commitment to providing consistent, quality service, evolving the offering to meet newly arisen needs and maintaining customer satisfaction even in the most challenging of environments.
"It is always a challenge to attain Pro-Tech certification, more so with the obstacles presented by the current environment," said Campos. "Nevertheless, the Service Team persevered in our pursuit of achieving certification for a 15th consecutive year, a testament of our commitment to service excellence."
Document Solutions' VP of Sales Kevin O'Connor said,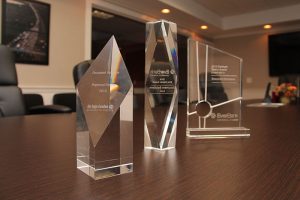 "This is such a prestigious award, and for our teams to earn it for the 15th year in a row is not only an honor but also a testament to our self-improvement culture. Most customers considering an office technology partner think we are all fungible, and earning this award really demonstrates how our service capabilities exceed those of our competition."
About Document Solutions:
Document Solutions is an office technology and IT solutions company providing services to mid-size companies in New York and New Jersey.
The company's mission is to provide superior technology solutions for respective clients' office support needs and keep it running seamlessly. Document Solutions aims to drive business growth while fostering a positive impact on clients' goals and the well-being of the community.