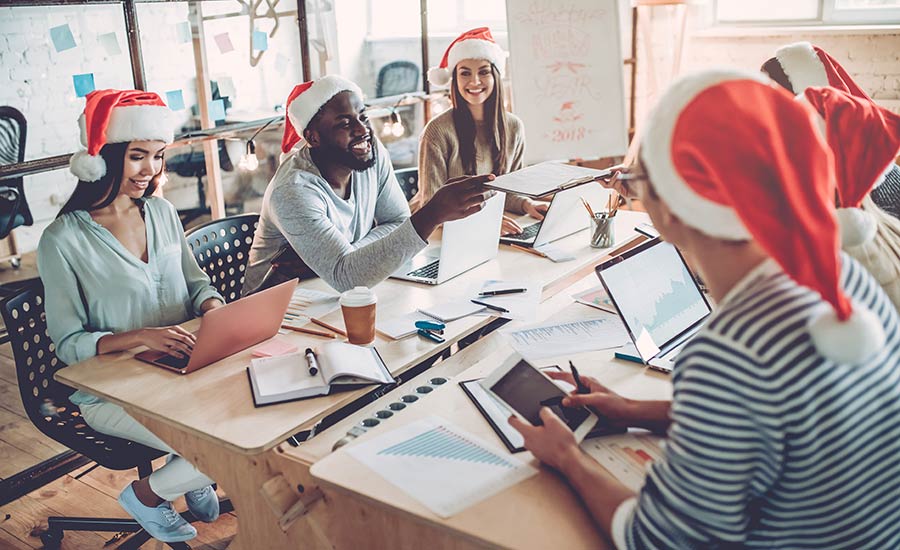 The holiday season is here!
And while the season of giving is a time for celebrating with family and friends, it's also notoriously known for unhealthy holiday binging.
According to a recent study, the average American gains five pounds or more over the holidays. Along with weight gain, overindulgence can lead to heart burn, digestive problems and other health issues.
Doesn't sound too merry, does it?
Luckily, if you end up overindulging, there's a near year right around the corner ready for your resolutions.
After the New Year rings in and it's back to the office, setting up a healthy environment for your team can help your office stay on a healthy track.
In this article, we'll walk you through how you can exchange desserts with a balance of healthy office practices around the holidays and throughout the new year, plus we'll share our touchless hydration systems at DS BLS, to create a healthier office environment.
Build a healthier breakroom with our touchless water coolers!
Contact us!
3 Ways To Create A Healthy Office Environment
From providing healthy snacks in your breakroom to encouraging walking meetings, here are the top ways to create a healthy office environment for your employees.
1. Provide Healthy Snacks For Your Employees
According to a recent survey by the International Food Information Council, the pandemic has caused 85% of Americans to change how they eat their food in some way, with 32% of Americans eating more snacks.
But is all snacking bad?
Nope! Healthy snacking can keep your employees satisfied and provide brain food to help keep them focused at work.
On top of fruits and vegetables, snacks such as unsalted nuts, yogurt, hummus and more are healthy snack options you can rely on for an extra boost to keep you going throughout your day.
The next time you need to get more creative with your work, skip that pack of M&Ms and reach for a fresh bowl of fruit, or some veggies and hummus instead.
2. Encourage Walking Meetings
Have you ever experienced a brain fog at work, only to take a short walk that jolted your creative juices into gear?
Walking releases endorphins — chemicals that are produced by your nervous system to fight off stress and boost your mood.
Think of it as your body's built-in pain and stress reliever.
In fact, a 2018 report found that walking cuts your risk of developing depression.
Encourage your team to schedule walking meetings, whether throughout the office or in a nearby outdoor area. Not only will they get some exercise in, it'll help them feel energized and ready to get to work.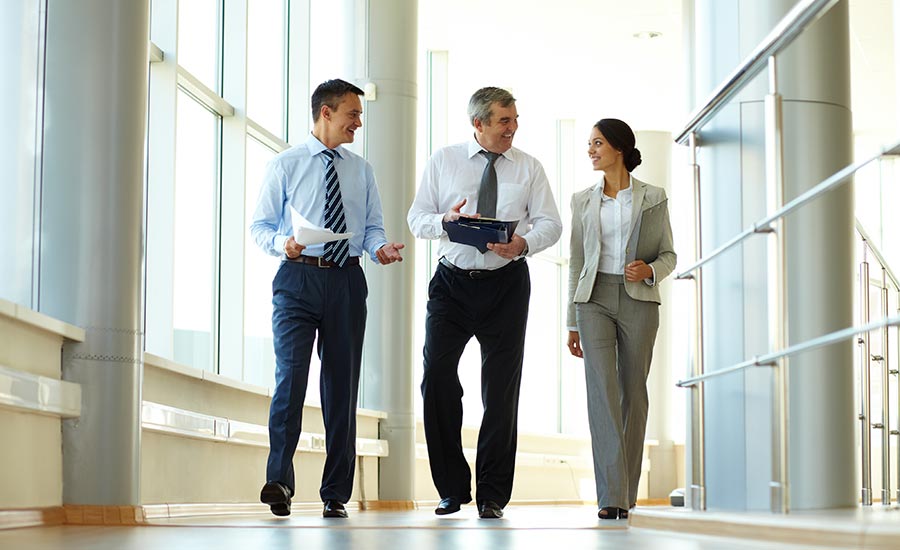 3. Ensure Access To Office Hydration Stations
During the holidays, there's a good chance your hydration levels are low, between alcohol, soda and other dehydrating drinks.
The simple solution to staying hydrated?
Drinking clean water.
While drinking water keeps you hydrated, it can also help you avoid overeating during the holidays, promote a healthy digestion system and keep you alert and focused.
At DS BLS, we offer bottleless water coolers so your employees can have easy access to sustainable and clean water.
Throughout the holiday season and the rest of the year, a touchless water hydration system in your office can help encourage healthy habits during the work day and beyond.
Create A Healthy Office With Our Touchless Water Coolers At DS BLS
At DS BLS, we offer bottleless water coolers in the New York and New Jersey areas. Our solutions equip your employees with pure water technology and a hands-free water solution that will keep everyone hydrated while keeping your office germ and virus-free.
At DS BLS, our safe and hygienic hydration stations:
Eliminate the need for water bottle storage
Reduce workplace injuries by removing the need to lift heavy water jugs
Decrease your carbon footprint
Minimize the spread of germs thanks to the antimicrobial touchpad feature
Offer unlimited pure water at one price
Remove lead from your water
Use pedal-operated touchless water dispensers and sensor dispensers for a hands-free solution

When you purchase a bottleless water cooler at DS BLS, you benefit from:
Touchless sensor activation: Our water coolers are hygienic and provide touch-free operation
Cleancontact™ anti-microbial service: Our water coolers maintain cleanliness by using an organic anti-microbial coating that protects against cross-contamination of germs
24/7 system monitoring: We ensure that your water cooler has the best system performance and water quality
Service notification light: With our technology, your water cooler will notify you when service is needed
Activated oxygen self-cleaning: Our water coolers are equipped with advanced technology to maintain water cleanliness
Advanced drip tray: A high-capacity drip tray helps eliminate the need for constant emptying
High capacity: Our water coolers can store up to three gallons of water, ensuring a constant water supply
Optimal dispense height and area: An ergonomic design leads to "no-bend" dispensing
Dispense area light: The dispensing area is illuminated for precise dispensing
Blüv protection: Our water coolers emit a safe UV light during the purification process, killing harmful bacteria and viruses
Pure touch dispenser: An ideal dispense height and large dispense area prevents contamination of the dispense nozzle
Wrapping Up On Creating A Healthier Office Environment
As the holidays come and go, don't forget to stick to your New Year's resolutions. Whether your goal is to eat healthier, drink more water, exercise regularly or something else entirely, your habits at the office can play a key role in your overall health.
Keep these three healthy best practices in mind for the office:
Provide healthy snacks for your employees
Encourage walking meetings
Ensure access to office hydration stations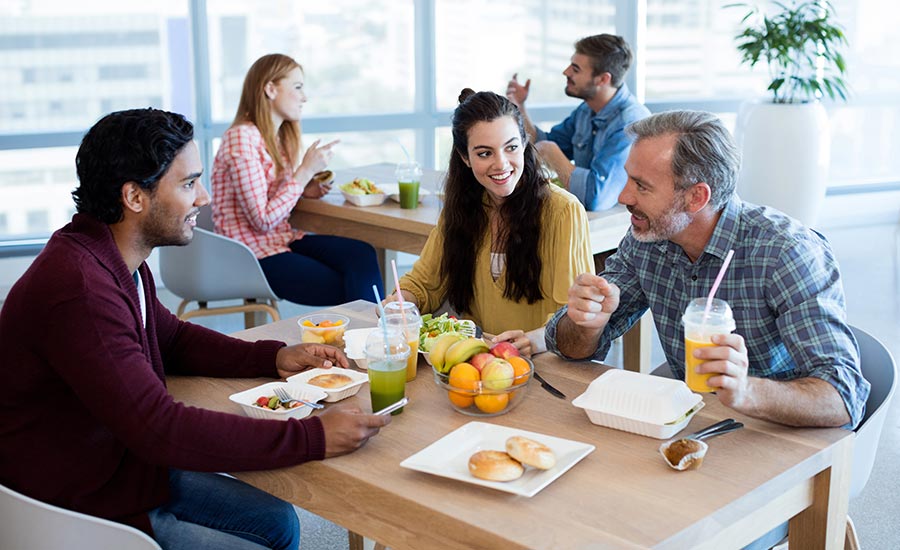 Our bottleless water cooler solutions at DS BLS help you build a better breakroom by keeping your employees hydrated and healthier.
From eliminating the need of water bottle storage and reducing the spread of germs to providing unlimited access to tasty and safe drinking water, our bottleless water cooler hydration systems are the perfect addition to a healthy office in the new year.
Interested in our bottleless water cooler hydration systems?
Contact us!