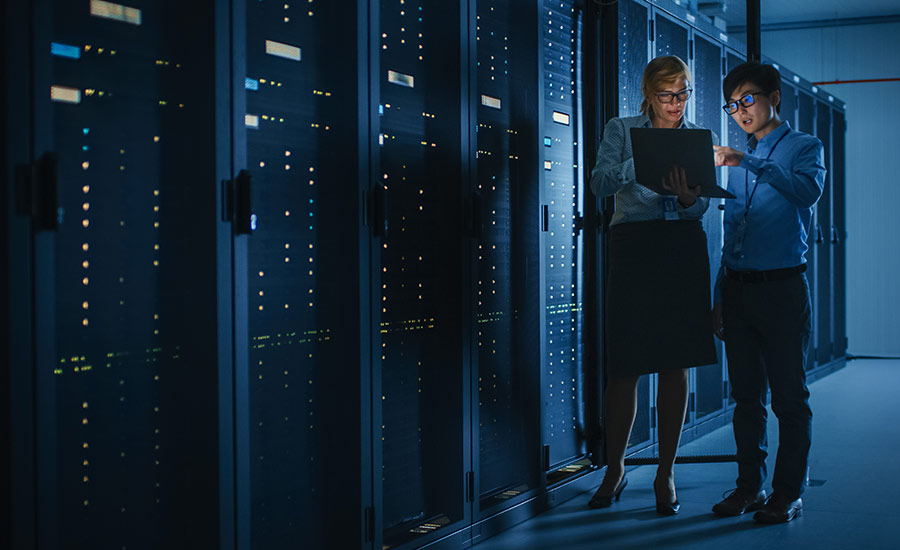 Insider incidents have increased by 47% over the past two years, leaving US businesses to face an average of 2,500 internal security breaches per day.
As innocent as it may seem, installing an application on a company laptop or sharing login credentials can put your business at risk for a security breach.
Here, we will focus on insider threats in cybersecurity, including the different types of threats and preventive measures your company can take to keep your sensitive data safe and secure.
What Is An Insider Threat?
An insider threat is a security risk that leads to a negative impact on a company's systems or critical information.
An insider is anyone with authorized access and knowledge of your company.
Generally, insiders fall into two groups: employees and third parties.
The employee group includes everyone from IT team members to developers, analysts and even former employees who resigned or were terminated.
Third parties include partners, vendors and contractors who have or had access to your systems or information.
So how is an insider threat different from an outside cyber attack?
Insider groups have legitimate access to your sensitive information, know how your cybersecurity system works and are able to easily find where you store important information.
Insider threats can affect your company by disrupting operations, causing you to lose critical data or damaging your brand reputation.
Types Of Insider Threats In Cybersecurity
According to a recent Insider Risk Report, 97% of employees said they had access to confidential information, while 93% said they were involved in at least one form of poor data security.
Insider threats are more difficult to identify compared to external attacks. This is because the insiders have authorized access and it may be difficult to distinguish legitimate use from a malicious attack.
Based on the insider's intentions, threats can be divided into two groups: malicious and inadvertent.
Malicious threats are an intentional use of access with a goal of harming the company. They include:
Data theft: Stealing important information like credit card numbers and intellectual property
Sabotage: Deleting files, changing settings and destroying equipment
Espionage: Stealing valuable company information for competitors
Inadvertent threats, on the other hand, typically arise from bad judgement, human error, negligent behavior and stolen credentials.
Although unintentional in most cases, inadvertent threats can have the same devastating effect on your company's resources and reputation.
Cybersecurity Best Practices: Company Rules, Framework & Systems
Only 36% of the organizations that participated in the 2020 Insider Threat Report said that they are able to detect an insider attack within hours. Even less, only 27% said they are able to respond and recover the situation within the same amount of time.
So how do you ensure that your business is capable of staying on top of cybersecurity threats?
We'll walk you through the best practices for cybersecurity regarding your company's rules, framework and systems.
Company Rules
Allow access to company information only on mobile devices you issue as a company.
Eliminate USB or external hard drives that can be used by employees to download, save and transfer data.
Implement zero-client terminals to improve security.
Do not allow employees to take company laptops home.
Do not allow a Bring Your Own Device (BYOD) policy.
Allow access only to websites that are approved by your company.
Do not allow personal devices to connect to your company's network.
Block access to outside email accounts.
Framework
Appoint a security team to monitor employee access, what IT systems and services are accessed and how information is shared and used.
Implement strict security policies and procedures including password strength, approved websites and applications and logins provided by the company.
Train your employees to prevent inside threats. Conduct regular sessions for both new hires and current team members. Explain the importance of security procedures and how threats can affect both your company and your employees.
IT Systems
Implement a central repository for all administrative logins and passwords. Manage access and passwords through a single sign-on solution that allows access to multiple applications after a user signs in once.
Limit administrative access only to the employees who need it.
Ensure employees request permission when they want to download new software.
Don't use shared logins.
Use Two-Factor Authentication for sign ins.
Reset passwords every time an employee leaves or changes position.
Conduct regular checks on critical systems and monitor any unusual activity involving unauthorized access, odd login hours or suspicious frequency.
Run regular audits to check the status of licenses and subscriptions installed.
Use an outside service provider to monitor application usage on your company's network.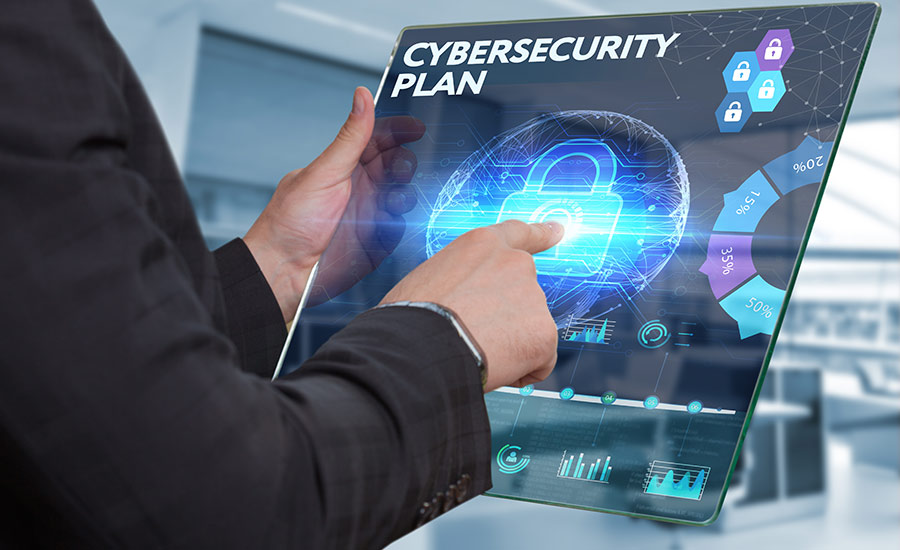 Cybersecurity Recommendations For Onboarding & Offboarding
Did you know that a single employee can increase your company's vulnerability and put your data at risk?
Believe it or not, your employees constitute the biggest risk to your company security, even unknowingly, through poor judgement or insufficient training.
To help reduce employee threats to your cybersecurity, follow these onboarding and offboarding processes:
Onboarding
46% of the participants in Intermedia's 2015 Insider Risk Report admitted they shared multiple–user logins, while 27% considered it appropriate to install applications without consulting IT.
When onboarding your employees:
Use Active Directory to set up accounts and SAML-authenticate all cloud applications. You can also use WS-Fed or ADFS. Having Security Assertion Markup Language authentication will ensure the service provider gets a message every time a user signs in. It will also give you the possibility to deactivate an employee's access rights in seconds if needed.
Create new accounts by adding unique identifiers like an HR-assigned employee number. This will facilitate the connection between the applications and the user.
Offboarding
The same Insider Risk Report revealed that 33% of new employees and 44% of tenured employees would take sensitive information from their current employer before taking a new job.
When offboarding your employees:
Ensure a notice period. This will give you time to restrict access to sensitive information involving money, client data and other important company information.
Implement an offboarding checklist to ensure you have covered all mandatory steps when an employee is leaving or is terminated.
Terminate all office and cloud-based logins for employees who are no longer part of the company.
Reassign roles if the employee was acting as a primary point of contact for a project or client.
Review the applications used by the employee and eliminate access.
Inform all key departments when an employee leaves the company.
Forward the employee's email to their head of department, so you don't lose incoming business opportunities or other important messages.
Collect company assets from the employee including phones, laptops, badges, etc.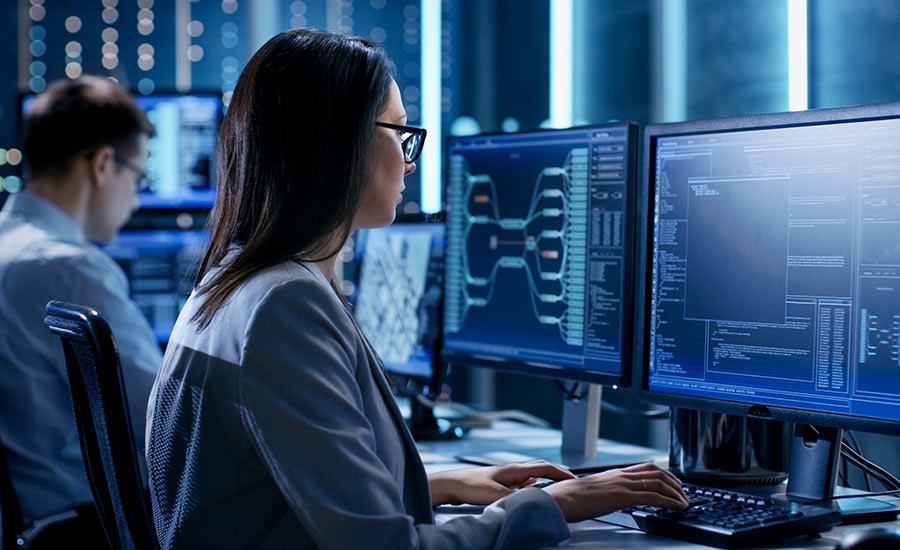 How DSBLS Can Help You Optimize Your IT Security
While the above best practices are ideal for securing your data and reducing the risk of an insider threat, 71% of employees across the US today work remotely, while 44% of employees favor hybrid working arrangements.
These situations make it difficult to implement restrictions on things like accessing your company's network from personal devices or taking company devices home.
So if some of our cybersecurity recommendations simply won't work for your company, what can you do to protect your business?
Invest in our Managed IT Services.
Our Managed IT Services include:
Secure and stable IT structure
Software updates
Preventive maintenance
Proactive monitoring to optimize uptime
Problem support
Increased security
Our services are also focused on cybersecurity. We work to protect your company from cybersecurity threats by identifying potential vulnerabilities, reducing risks and taking immediate action once a threat has been identified.
With our Managed IT Services, you can:
Monitor mobile devices, access points and routers
Manage unified communications as a service in case your team works remotely
Filter emails to reduce the chance of spam or a virus
Install a virtual private network for secure access to your company's network
At DS BLS, we also conduct regular company cybersecurity trainings to ensure that all of your employees know what cybersecurity risks are — and the respective measures they should take to reduce them.
Insider Threats In Cybersecurity: Key Takeaways To Protect Your Business
Our access to information today is greater than ever before. With advanced technology, however, comes a number of risks, including malicious and inadvertent inside threats that can lead to loss of data or finances and cause damage to your company's reputation.
To minimize cybersecurity insider threats, implement strict guidelines regarding access to your company data and systems.
Define clear employee onboarding and offboarding processes to keep company information protected at all times.
Invest in managed IT services and conduct regular cybersecurity trainings on risk awareness and the measures to manage and reduce insider threats.