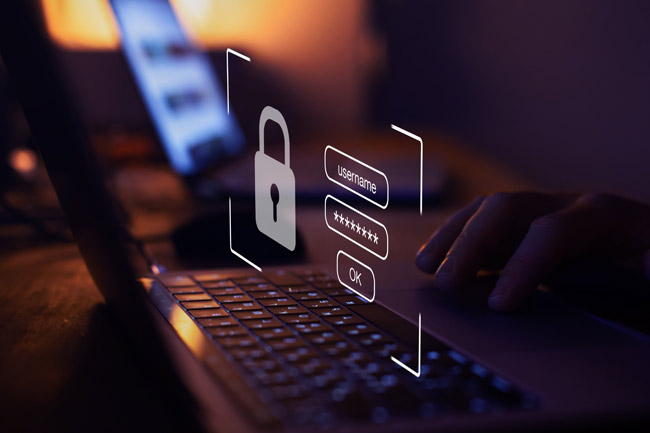 If you run your business email on Microsoft Exchange servers, your data may have been compromised by the recent cyberattacks from Chinese hackers who were using security holes in some of the server versions to siphon email communications.
This was the most recent incident that targeted businesses of all sizes. But it is just the tip of the iceberg when it comes to cyberattacks, scams, frauds and other forms of cybercrime.
In such cases, managed cybersecurity plays a crucial role in protecting your business data.
Here, we'll explain why cybersecurity is so important for your business and how your managed service provider (MSP) can help you eliminate threats, plus we'll look into the cost of cyberattacks and more.
What Is Cybersecurity?
Cybersecurity is the protection of hardware, software and data from disclosure, theft, damage, disruption and any kind of cyberattack caused by unauthorized access to computer systems.
Even a single vulnerable asset or an insecure internet connection can result in a cyberattack that can become a major business issue. Also, a single employee can (unintentionally) put your business data at risk.
Let's take a look at the most common types of cyberattacks and internet-based criminal activities:
Business Email Compromise (BEC): A scam compromising business email accounts to perform an unauthorized transfer of funds
Corporate data breach: A leak or spill of sensitive, protected and confidential business data that is released from a secure location to an untrusted environment
Personal data breach: A leak or spill of personal data or a security incident resulting in sensitive personally identifiable data stolen or used by an unauthorized individual
Malware/Scareware/Virus: A malicious software or a piece of code intended to damage, disable or destroy data or copy itself onto a computer to produce a harmful effect
Phishing scam: The use of unsolicited email, text messages, and telephone calls purportedly from a legitimate company requesting personal, financial, and/or login credentials.
Ransomware attack: A malicious software that blocks access to a computer system as a way of extortion – the system owner can't access the system until the ransom is paid
So how can you identify weak security points to protect your systems?
With a managed cybersecurity provider.
What Is Managed Cybersecurity?
Managed cybersecurity is a service provided by a managed IT services provider hired by your company to help you identify risks and vulnerabilities, fix issues on time, prevent threats and keep your data secure.
When you outsource cybersecurity tasks, you can count on your managed IT services provider to take care of:
Dark web monitoring to immediately detect any sensitive information from your business
Email filtering, testing and scanning for phishing scams or any kind of email compromise
Implementation of anti-spam, anti-malware and anti-spyware systems
Remote monitoring of mobile devices, as well as firewalls, routers and access points
Prompt resolution of any occurring issues
Network maintenance and regular application updates
Setting up a Virtual Private Network (VPN) to enable secure access to an office network
Managing Unified Communications as a Service (UCaaS) for your remote team
Regular deployment of Microsoft patches via group management policy
To put this in perspective, if your Microsoft Exchange email was hacked during the abovementioned attack, a reliable managed cybersecurity provider would have helped you remediate with emergency security updates as soon as Microsoft released them.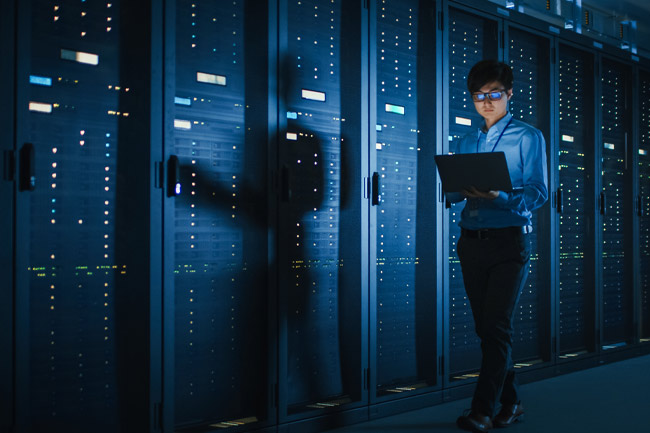 The Cost of a Cyberattack: What Did the FBI's Report Reveal?
Another relatively recent case of cybercrime was a ransomware attack that occurred in December 2019 to one of the largest New Jersey hospital systems, Hackensack Meridian Health.
As reported by The Wall Street Journal, several weeks after the attack, the hospital center was still trying to restore its systems and recover data after paying an unspecified ransom.
In this case, the ransom sum wasn't revealed.
However, the FBI's Internet Crime Complaint Center (IC3) has been meticulously tracking cybercrimes across the US.
In the 2020 Internet Crime Report, IC3 revealed these insights:
791,790 complaints were reported altogether in 2020, with losses exceeding $4.1 billion
2020 showed a 69% increase in total complaints from 2019
19,369 complaints were about Business Email Compromise (BEC) schemes, with an adjusted loss of almost $1.8 billion
241,342 phishing complaints were reported, with adjusted losses of more than $54 million
2,474 ransomware incidents were reported in 2020
So, when we talk about the risks of not having your systems, networks and data protected, there is certainly a significant financial note to it.
All in all, the risks of unprotected systems include:
Financial loss due to ransomware or other attacks
Information loss due to unsuccessful efforts of data recovery
Legal consequences due to leak or spill of customers' personal data
Reputation and brand image damage after a customer data breach
Even though financial loss from cyberattacks can be measured in millions of dollars, the reputation damage might be even harder to recover from.
Why Is Cybersecurity So Important for Small and Mid-Size Businesses?
Small and medium-sized enterprises (SMEs) might not come to mind first when speaking of cybersecurity.
Large corporations and multinational enterprises are typically more driven to cybersecurity due to the large amounts of sensitive information they handle daily.
However, the COVID-19 pandemic has changed this.
Today, according to McKinsey & Company, SMEs are increasingly more interested in cybersecurity because cybercriminals have been increasingly targeting (and attacking) SMEs that have transitioned to remote-only mode during the pandemic.
"The upshot: a fourfold surge in the number of (SME) attacks—everything from credential theft and email phishing scams to social engineering brute force attacks against end points—as cybercriminals sought to exploit this historic transition to find security vulnerabilities that would allow them to burrow into corporate networks."
One of the main reasons why small and medium-sized companies haven't historically placed an emphasis on cybersecurity is the lack of in-house personnel skilled specifically in managing cybersecurity.
With a managed IT service provider, this problem is easily solved.
How an MSP Can Help You Prevent Cyberattacks
No one can predict whether an attack will happen or who/what will be the target.
Having cyber insurance is one of the ways to secure your business, although it is still somewhat of an "uncharted territory" as Warren Buffet called it back in 2018.
In his words:
"We can figure the probability of a quake or a hurricane but don't know as much in cyber. It's uncharted territory on the insurance side and will get worse, not better."
If you run a small or medium-sized enterprise and you don't plan onboarding in-house cybersecurity experts, the best solution might be to find a managed service provider to help you with this matter.
A managed IT services provider can help you:
Identify vulnerabilities and evaluate risks
Secure systems, networks and connections
Perform regular testing, scanning and monitoring
Back up your data to offsite servers and/or cloud systems
Create recovery strategies for various scenarios
Ensure business continuity no matter what happens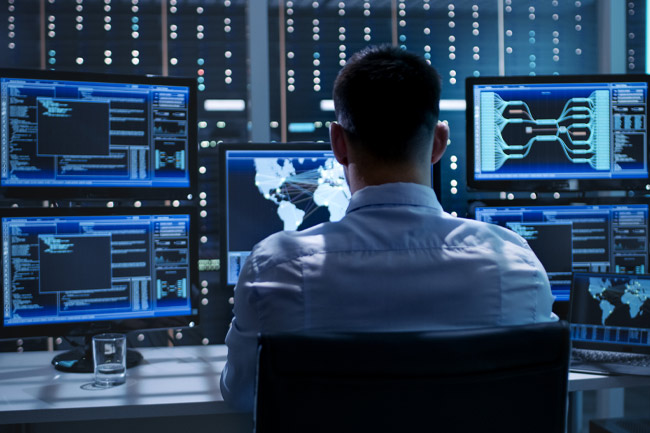 How to Find the Right Managed Cybersecurity Service Provider for Your Organization
This will depend on your business type, industry and size, as well as your current systems, networks, applications and concrete cybersecurity needs and requirements.
To understand what your specific needs might be, you can follow the NIST Cybersecurity Framework, created by National Institute of Standards and Technology (NIST) to reduce cyber risks to critical infrastructure.
The framework consists of standards, guidelines and best practices for the efficient protection of IT structure. It promotes a flexible, cost-effective approach to cybersecurity management.
The main goal of the framework is to keep the systems functioning. The key steps are:
Identify
Protect
Detect
Respond
Recover
These steps are pillars of cybersecurity and that's exactly what you should be looking for in managed cybersecurity.
To ensure a full-proof cybersecurity strategy for your business, look for a managed IT service provider that offers:
24/7 remote monitoring
A proactive cybersecurity approach
A stable and secure IT structure
Preventive software updates
Support for end-user problems
Prompt detection of web threats
A team of highly trained specialist
A strategy developed specifically for SMEs
In other words, look for an MSP that can help you understand the risks and protect your data with continuous testing, monitoring, scanning, updating and maintaining your systems.
Ready to Do Your Part? Ensure Data Security with Managed Cybersecurity Services
"Do Your Part. #BeCyberSmart"
This was the theme for National Cybersecurity Awareness Month (NCSAM) in 2020. The goal was to empower individuals and organizations to protect their part of cyberspace.
Your part of cyberspace is a habitat for your sensitive and confidential corporate data, as well as the personal information of your customers or clients.
Secure it before it's too late.
Instead of your organization being a vulnerable target for cyberattacks, identify, prevent and defeat the threats, mitigate risks and protect data with the help of your managed cybersecurity service provider.