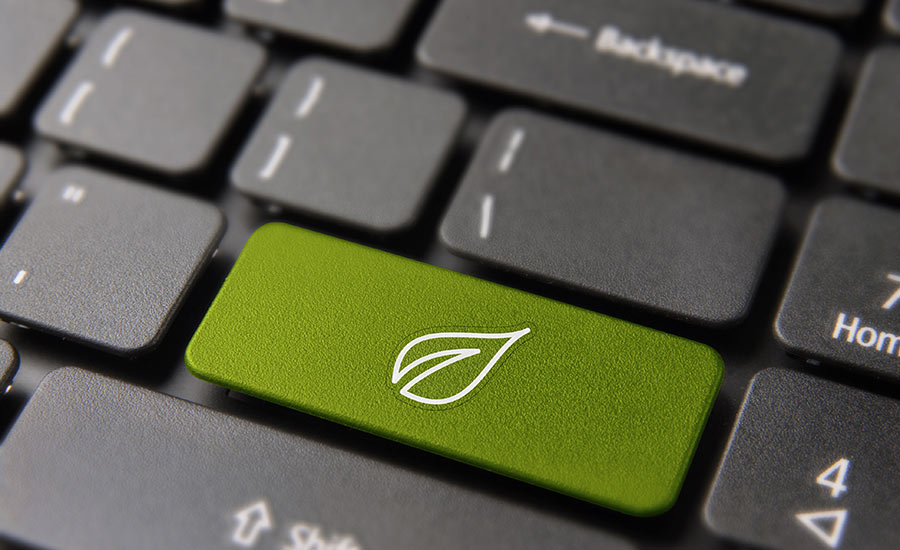 A recent survey found that 46% of respondents felt they were doing their best to lead a sustainable lifestyle.
Yet, an average American produces about twice as much municipal solid waste as an average European.
The good news? You don't have to turn your life upside down to reduce your environmental impact. Even small upgrades to your home or office routine can make a big difference.
In this article, we'll show you how managed print solutions can reduce your office's environmental footprint by saving on your energy bills and reducing paper waste.
Looking to make your managed print services more eco-friendly?
Get in touch!
4 Ways Managed Print Services Can Reduce Your Office's Environmental Impact
Managed print services help you optimize your organization's approach to printing, scanning and technology.
At DS BLS, we provide tailored technology and software system recommendations, along with training and maintenance support to help you not only save on costs, but also reduce your environmental impact.
Here's how:
1. Reduces Paper Waste In Your Office
An average employee prints around 10,000 pages every year. That equals one pine tree per employee, per year.
And if you think one tree isn't a big deal, imagine the paper waste an entire office produces – from 10-100 people or more.
Yikes! That's a lot of trees!
Let's face it: printing is such an established office routine that it often goes unnoticed – or unexamined, rather.
Not only does excessive paper use cause deforestation, but it also contributes to other environmental issues such as increasing landfill volumes which affects our water, air and soil.
So how do managed print services help in reducing your office paper waste?
Managed print services help can control access and boost network visibility so you can ensure that only authorized documents go into printing.
At DS BLS, we deliver simplified managed IT solutions that can help you reduce wasteful printing while increasing your IT environment's security and giving you access to our highly-trained IT specialists' expertise.
2. Allows You To Use Less Energy
Older printer models use more energy because as your appliance or machine ages, its parts and other components start to age as well leading to more energy consumption.
It's no secret that office copiers or laser printers can take up a lot of energy, consuming 30W to 50W when on standby and 300W to 550W when printing.
When in use, printers spend as much as your biggest household electricity consumers like washing machines, for example.
So how do managed print services help in allowing you to use less energy in the office?
DS BLS provides end-to-end solutions to your printing requirements, from tailored technology and system recommendations to the use of next-gen printers, along with training and maintenance services.
Our printing solutions come with various modes of energy saving that allow you to trim your electricity bill and reduce your carbon footprint.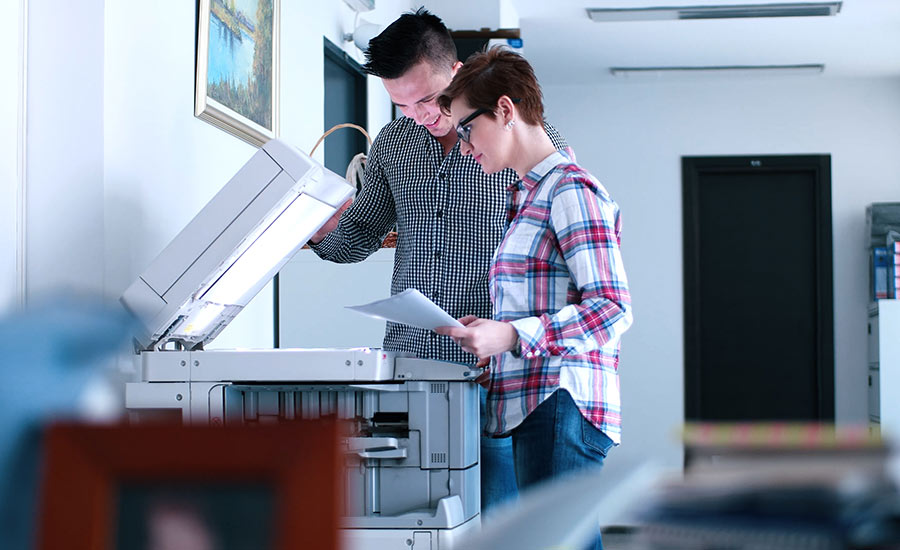 3. Increases The Capacity For Print, Scan, Copy Needs
Most offices keep their print, scan, copy machines turned on throughout the workday. We've already seen that these machines consume energy even when they're not in use.
Now think how much energy multiple machines are consuming with each minute they remain turned on.
The solution? Opting for all-in-one models. And, of course, turning them off when not in use.
So how do managed print services help in reducing your number of print, scan, copy machines in the office?
At DS BLS, we offer print, scan, copy machines that are equipped with high-volume speeds of 55 pages per minute, so you can get more work done quickly with just one machine in your department.
Tell us about your printing, scanning and copying needs, and our experts will recommend the right solutions.
Need help selecting and implementing office tech?
Ask DS BLS
4. Helps Your Office Go Paperless
Remember when you would need to print out tons of documents just for archiving purposes?
Well, that's a thing of the past.
Thanks to their next-gen technology, managed print solutions now empower you to establish and maintain paperless systems by allowing you to store your scanned document on the cloud, rather than archive paper-based copies.
So how do managed print services help you go paperless?
On top of our managed print services, we offer managed IT services that can help qualified offices replace paper-based systems with cloud solutions.
Talk about being sustainable with efficient and convenient printing.
Sustainable Printing Services At DS BLS
At DS BLS, we offer managed and sustainable print services in New York and New Jersey to provide you with printer and copier solutions that help streamline your operations, but while saving up to 30% on your print services.
We provide and install the best managed print solutions for your office needs.
Plus, we offer preventive maintenance programs that ensure maximum uptime and superior performance, comprehensive training programs for your employees and performance reviews to maintain the highest level of service.
Our managed print services don't stop in training your employees on how to use our products.
If you need assistance, our skilled technical specialists and service personnel are trained on our products and can help you anytime.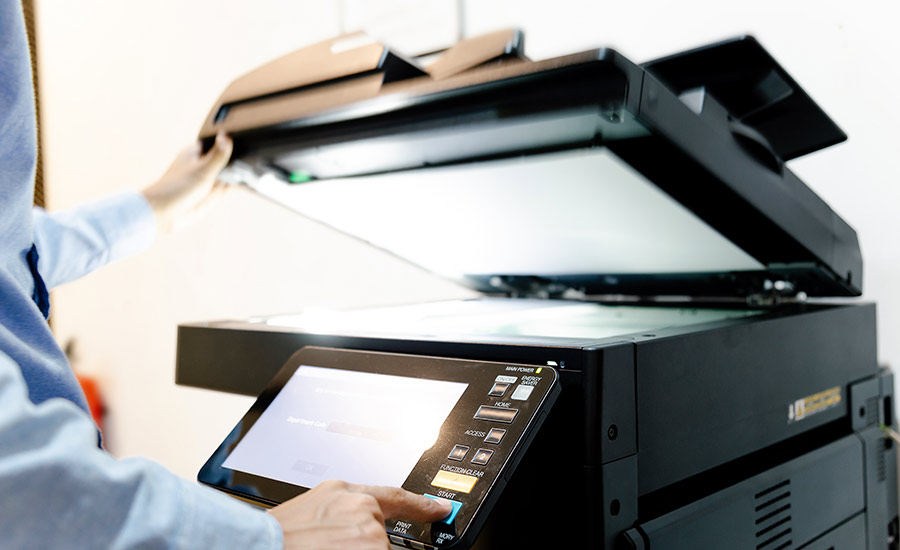 DS BLS' managed print services come with:
Professional, customer-oriented management and administration policies
Preventive maintenance programs that ensure maximum uptime and superior performance
Improved service response times compared to the industry average
Inventory control systems automated with software that provide immediate access to replacement parts and components
Same day service swaps thanks to the fleet of loaners available
Comprehensive training programs and performance reviews
Skilled technical specialists and service personnel trained on your specific products
A central location for easy access to parts and supplies
Not only do you reduce your environmental footprint, but you also:
Save time and improve efficiency
Reduce costs and save money
Improve your information security
Managed Print Services & Sustainability Takeaways
At DS BLS, our managed print solutions not only streamline your operations but also help improve efficiency while reducing your office's environmental impact.
Here are four ways our services help the environment:
Reduces your office paper waste
Allows you to use less energy
Increases the capacity for print, scan, copy needs
Helps your office go paperless
At DS BLS, our experts perform preventive maintenance for your copiers and printers, to keep your business running smoothly.