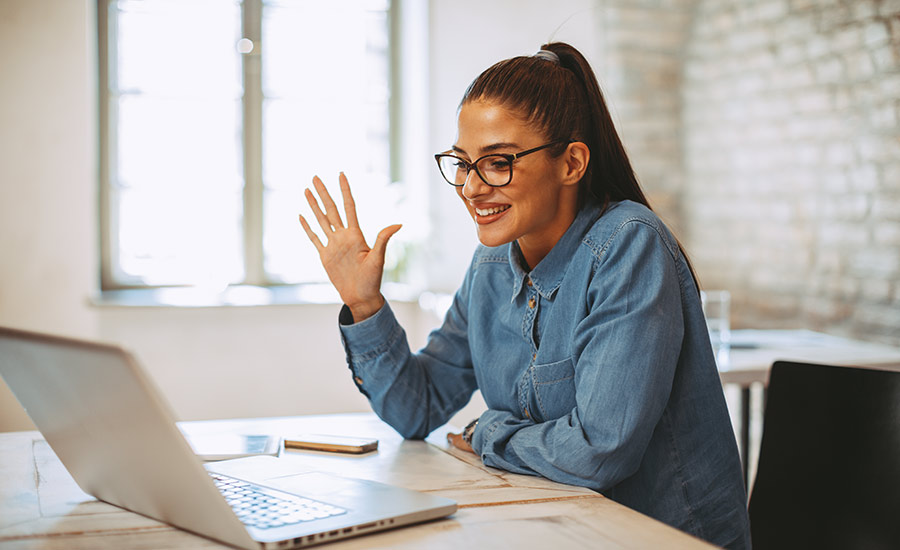 In March 2020, the World Health Organization (WHO) announced that the COVID-19 outbreak was a pandemic.
One week later, a report found that video conferencing apps had reached an astounding 62 million downloads across iOS and Google Play.
It has been more than a year since many of us have bid farewell to our office desks and adjusted to work-from-home life, and video conferencing has been an everyday staple for millions around the globe.
From legal documents to proprietary information, business and personal data is shared on a regular basis through these apps and most don't think twice.
The problem is, however, that the majority of video conferencing apps aren't secure, begging the question, "Are you using the most secure video conferencing platforms?"
We'll walk you through common security issues with video conferencing platforms, share cybersecurity best practices, explain what to look for in a secure platform and share our own video conferencing solutions at DS BLS.
Common Security Issues With Video Conferencing Platforms
With the rising popularity of video conferencing platforms, it is important to highlight the security risks that many platforms present.
Let's look at some of the common security and privacy concerns with video conferencing platform giants Zoom and Microsoft Teams.
Zoom Security Issues
Phishing scams: According to the Better Business Bureau, Zoom users were warned of hackers trying to steal their usernames and passwords near the end of 2020. Emails were designed to trigger panic, telling users that they missed a meeting or their account was suspended. To get the user's personal information, the email contained a link that redirected them to enter the meeting or to recover the account, depending on the scam.
Zoom-bombing: In March 2020, virtual party crashers or "zoom bombers" began entering Zoom conference calls because the video conferencing platform lacked security precautions. To counter this, Zoom released two features to increase their security measures — Report By Participants and Suspend Participant Activities.
Microsoft Teams Security Issues
Allowing guest users: Microsoft Teams allows employees to collaborate with guests such as clients, customers or vendors by enabling them to access various filed. While this is convenient for third-party users, admins find it difficult to restrict exclusive channels between in-house teams, public teams and teams with authorized guests, posing an insider threat for the business.
Access from any device: Microsoft Teams allows users to connect to any Teams channel from any device, whether it is managed or unmanaged. If you are connected to Teams from an unmanaged device, you may knowingly or unknowingly download sensitive information that can compromise you or your company in the event of a cyberattack.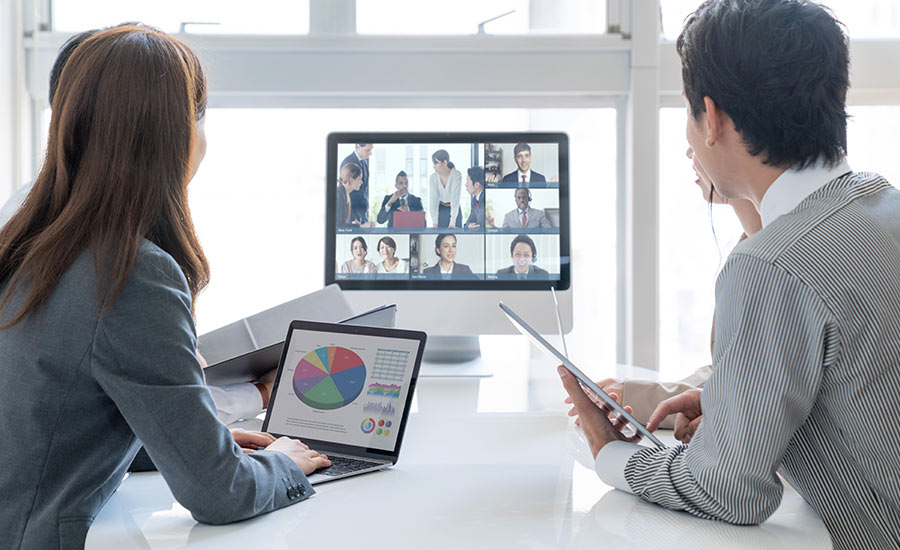 Video Conferencing Security Best Practices 
With the rise of hybrid and remote workforces, it looks like we won't be saying goodbye to video conferencing anytime soon, which means cybersecurity should be a priority in the new normal.
Here are eight secure video conferencing best practices to help keep the information you share private. 
#1: Enable The Waiting Room And Verify Attendees
The waiting room feature permits the host to control when a participant joins the meeting.
As the meeting host, you can admit attendees one by one or hold all attendees in the waiting room and admit them all at once. This feature can help ensure that unwelcome guests don't attend.
#2: Use Unique Meeting IDs
If you host a lot of meetings, you might find that it's convenient to use the same meeting ID repeatedly.
The downside to this convenience?
Since the meeting ID isn't unique, meeting squatters or uninvited participants can get a hold of the link and gain easy access to your meeting, causing a threat to security.
#3: Add A Meeting Password 
Improve your video meeting's security by adding a meeting password on top of your unique meeting ID.
Think of it as a two-factor authentication in the secure video conferencing world that can protect your business.
Ensure your passwords are strong by mixing letters, numbers and symbols, and only provide passwords to authorized attendees.
#4: Make An Announcement Before You Record A Meeting
Most video conferencing platforms have a recording option.
For privacy reasons, let your participants know that you will start recording the meeting by announcing it, before you hit the button.
If anyone was planning to share sensitive information, they may choose an in-person meet up to share instead.
#5: Use The Chatroom With Discretion 
Most video conferencing platforms have a chatroom feature that enables participants to send instant messages to other users within a meeting.
As the meeting host, you can choose who the participants can chat with, or you can disable the chat feature entirely.
There is no doubt that the chatroom feature is helpful, especially if a participant wants to say something without interrupting the speaker. However, this feature also allows malicious links to be shared.
Remind your attendees to never click on suspicious links that may carry a virus or malware. Above all else, never share confidential files or information in chatrooms. 
#6: Use A Virtual Background
The virtual background feature that most platforms offer can help you protect your privacy during a video conference. Not only does it hide the messy parts of your home (whoops), but it also hides your exact location. This is especially useful if you're working from a coffee shop or public area.
Virtual backgrounds act as a security feature and give you the option to get creative with your background. If your video conferencing platform doesn't offer virtual backgrounds, you can use the blurring feature or opt for a green screen. 
#7: Turn Off Default Screen Sharing
Ensure default screen share settings are turned off to avoid risks of seeing malicious or illicit content. To confirm the setting isn't on by default, contact your platform provider.
As the host of the meeting, you should be able to control who shares and when screen sharing is permitted. 
#8: Disable Unnecessary Features 
If a meeting doesn't require certain participants to speak (say, a company-wide meeting where the CEO is giving a quick speech), you can mute participants on arrival or during the meeting.
If the meeting doesn't require your participants to be on-camera, you can also disable the video feature.
Disabling the chat feature can help prevent leaked sensitive details and the sharing of malicious content.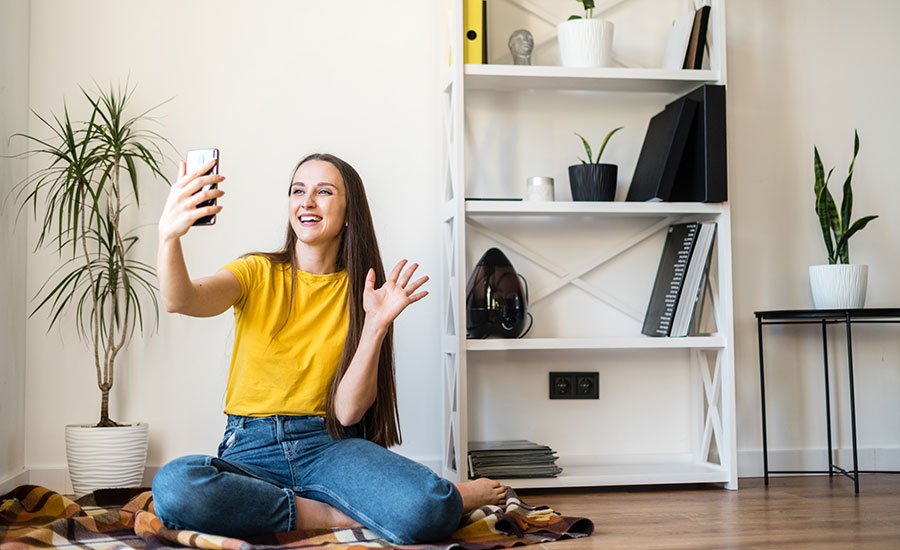 What To Look For In A Secure Video Conferencing Platform
Considering the common security concerns with many video conferencing platforms, how you do make sure the platform you're using is safe?
Here are six video conferencing security features to look for when choosing a platform:
End-to-end Encryption: This feature ensures that communication among all participants in a meeting is encrypted using cryptographic keys.
Custom meeting URLs: This feature allows the host to personalize the meeting URLs sent out to attendees who are required to join. Custom meeting URLs also prevent uninvited participants or "virtual party crashers" from joining the meeting.
Password: A password allows you to share a meeting link with your attendees so they can conveniently join, or you can require a PIN to give the conference call an added layer of security.
Meeting lock: This feature allows the host to lock the meeting once the required participants have joined the video conference. This blocks other uninvited guests from randomly joining.
Waiting room: A waiting room gives the host complete control over who joins the meeting by making the participants stand by in a waiting room until they are let in by the host. This also delays any mishap if an unwanted participant attempts to join the meeting.
Muting participants: This feature allows the host to mute all or selected participants, either for security or courtesy to whoever is presenting during the meeting to block out background noise.
The Most Secure Video Conferencing Solutions at DS BLS
At DS BLS, our VoIP solutions allow you and your employees to meet online, share screens and chat using any device, with the security of knowing your conversation is private.
We use Elevate, a cloud-based unified communications and collaboration platform that includes OnlineMeeting — an easy-to-use, reliable video collaboration tool.
At DS BLS:
We provide face to face meetings via HD video conferencing, eliminating unnecessary travel and empowering teams with remote members to be more productive.
We establish a personal connection with customers and business partners, and improve internal communication between offices.
We offer screen share services that allow desktops to be shared in real-time, improving collaboration and speed of decision making. Viewers are able to see desktop content via web browser in full HD. No downloads or browser extensions are required.
We offer conference dial-in numbers and custom meeting URL features that prevent uninvited participants from entering your meeting.
We guarantee secure file sharing via ShareSync, which syncs and shares backup for desktops, mobile devices and file servers.
ShareSync includes: 
The latest version of files from any device
Easy and secure file sharing
Integration with Windows file server, Exchange Email, Active Directory, Outlook, Office and Office 365®
Full control over files, users, devices and sharing activities
Takeaways On Secure Video Conferencing
Video conferencing allows groups of people to meet and collaborate online by dispatching audio, video, instant messages and presentations in real-time through the internet.
Best practices to maintain secure video conferencing include:
Enable The Waiting Room And Verify Attendees
Use Unique Meeting IDs
Add A Meeting Password
Make An Announcement Before You Record A Meeting
Use The Chatroom With Discretion
Use A Virtual Background
Turn Off Default Screen Sharing
Disable Unnecessary Features
With Elevate at DS BLS, we keep your business, your employees and your sensitive data safe from security breaches and unwanted participants with our secure video conferencing platform.
Have questions about our video conferencing solutions?
Contact us!