From severe storms to a global pandemic and raging wildfires, 2020 was the year that many didn't see coming.
As a response to the COVID-19 pandemic, many companies around the world embraced remote working. However, the switch unintentionally created opportunities for cyber terrorists to take advantage of increased vulnerabilities.
Many of the past year's events reinforce the principle attributed to Benjamin Franklin: "By failing to prepare, you are preparing to fail."
So what is business continuity and how can it help you prepare for a disaster? That's precisely what we're here to answer.
What Is A Business Continuity Plan?
According to the Federal Emergency Management Agency (FEMA) 40% of businesses don't reopen following a disaster. A business continuity plan (BCP) helps a company prepare for, navigate through and recover from an unexpected event.
It includes established risk management processes and procedures that aim to prevent interruptions to mission-critical services and re-establish full function to the organization as efficiently as possible.
A business continuity plan documents the course of action the company should follow during an unplanned disruption. It contains contingencies for processes, assets, human resources and business partners.
These plans for disaster recovery typically contain a checklist that covers supplies and equipment, data backups and backup site locations. They may also identify administrators with contact information for emergency responders, key personnel and backup site providers.
A BCP can also extend to incorporate detailed strategies on how business operations can be maintained for long-term outages.
A Disaster Recovery Plan vs. A Business Continuity Plan: What's The Difference?
While these two terms are often used interchangeably, there is a slight difference. A disaster recovery plan is more reactive, while a business continuity plan is more proactive.
As the name suggests, a disaster recovery plan outlines steps to take to get the business up and running at normal capacity after disaster strikes. While this type of plan is also great to have in place, a business continuity plan is typically more thorough and can help you start preparing the moment you realize trouble may be looming.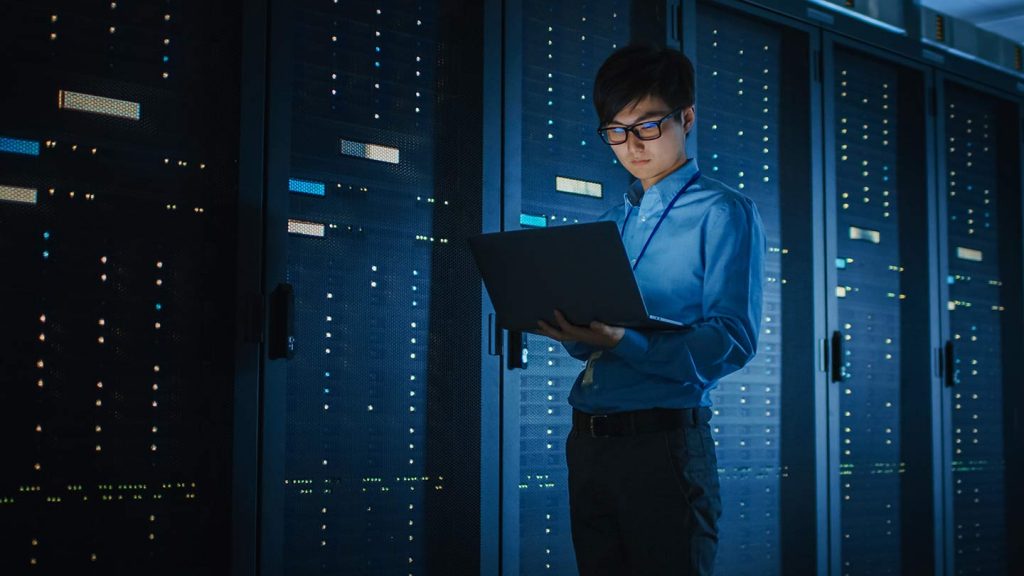 What To Include In Your Business Continuity Plan
1. Global Pandemic
The COVID-19 pandemic had a devastating effect on many small and mid-sized enterprises in terms of both supply and demand.
Illnesses, quarantine and a lack of access to childcare reduced labor resources and led to a shortage of raw materials, parts and goods, affecting assembly lines across the globe. Consumer spending also slashed as people had less money in their pockets to spend. This resulted in a drastic decline in revenue for many SME's.
While many business owners could not have predicted the effects of the pandemic, including a plan for supply chain disruptions will most certainly appear on many business continuity plans to come.
2. Man-Made Disasters
As the name suggests, a man-made disaster is an event triggered by a human mistake; think gas leak, oil or hazardous material spill, improper waste disposal, an unintentional fire or a chemical explosion. These disasters are most commonly caused by human negligence.
While they are considered accidents, there's no debating the fact that they can disrupt your business. The damage can range from having to close your doors for a day or two to clean up a chemical spill or even having to completely rebuild due to a devastating structure fire.
3. Natural Disasters
Unlike man-made accidents, natural disasters are nearly impossible to prevent. While the threat may vary depending on where your business is located, natural disasters include events such as floods, earthquakes, tornados, wildfires, severe winter storms and more.
These types of disasters can damage property, documents, technology and equipment – all of which can cost hundreds of thousands of dollars to replace.
4. System Or Utility Failure
A system failure might include your website crashing or your customer service lines going down, while a utility failure may be caused by a water line break or a power failure at your business.
If not handled properly, these types of failures can result in permanent damage to your reputation in the eyes of your customers or clients.
5. Cyberattacks
Cyberattacks can maliciously disable computers, steal data or use a breached computer as a launch point for other attacks. There are many methods to launch an attack including malware, phishing, ransomware, denial of service and more.
According to Cisco, the most common cyberattacks experienced by businesses are malware, phishing, denial of service attacks and SQL injections.
Cyberattacks can damage electronic data, cause a breach in network security and lead to great financial losses. If a third party's data is stolen during the attack, your company could even face a privacy lawsuit.
One of the best ways to prevent a harmful cyberattack is to make sure your team is educated on how to prevent a security breach.
Key Benefits Of Business Continuity Management
A detailed business continuity plan will make crisis management and disaster recovery much smoother — especially during a stressful time. It will help you minimize disruption to your business and in turn, your customers.
As natural and man-made disasters become more frequent, it's increasingly important for your business to have a detailed plan in place. Here's how a continuity plan can benefit your business, your employees and your customers.
Benefit #1: It Could Save Lives
In many types of disasters, employee lives could be at stake. A business continuity plan can help you protect your employees and prioritize their safety.
In a global pandemic situation, this may mean providing your employees with protective gear, sanitizing the office on a regular basis and rearranging work spaces to create room for social distancing.
In the event of a natural disaster, this may mean a solid and practiced emergency evacuation protocol.
Your plan should ensure that no matter what the situation is, your employees will be prioritized and protected.
Benefit #2: It Builds Confidence Among Customers And Investors
Businesses that share their BCP's with their customers are communicating an important message: We want to keep serving you regardless of the situation.
A detailed BCP may also help get investors on board and instil confidence that your company is ready for the unexpected and willing to be transparent about the plans you have in place.
Benefit #3: It Helps Mitigate Financial Risk
An extensive BCP should include financial plans for each type of disaster that may occur, including insurance plans.
By improving the response time and efficiency, and developing financial plans, this can help reduce the costs associated with recovering from unforeseen events.
Benefit #4: It Gives You A Unique Selling Point
The speed at which you respond, recover and resume business operations will give you a competitive advantage should a disruption occur.
Employees, customers and investors will all appreciate detailed and advanced planning, especially when it helps ensure they're affected as little as possible.
Benefit #5: It Helps Preserve Your Reputation
Companies that fumble during a crisis often present as incompetent to the public. Mishandling communication internally can result in employees leaving the business permanently, while mishandling a situation externally can result in customers turning to competitors.
A comprehensive BCP is the driving force to smooth preparation and recovery, and it helps preserves the brand reputation you have strived to achieve.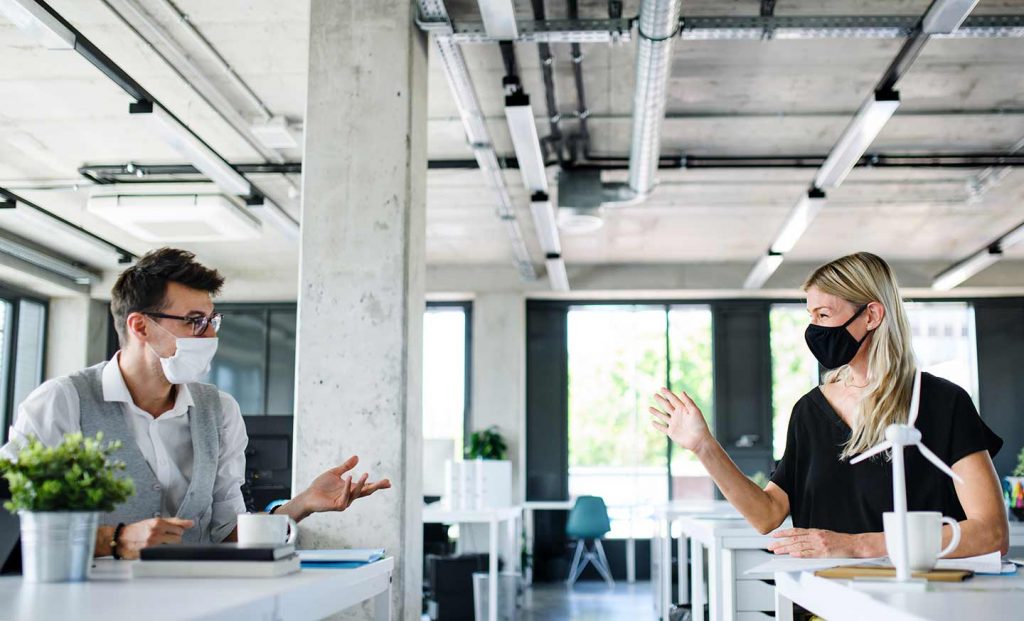 How To Create A Business Continuity Plan
Preparation is vital to maintaining a successful business. A recovery plan will give your company the best chance of survival, should a disaster strike.
Key steps to follow to create a comprehensive business continuity plan include:
Step #1: Identify The Plan's Goals
List each goal you want your plan to address and achieve. For disaster recovery, your main goals may include prioritizing employee safety, minimizing financial loss and preserving your brand reputation.
Outlining these objectives will inform risk assessment, planning and the type of recovery strategies you will implement.
Step #2: Create An Emergency Preparedness Team
In times of unexpected crisis, it's important to have establish leaders. Your company's emergency preparedness team should consist of cross-functional leaders and managers who will be directly responsible for implementing the plan and training their departments.
Areas to delegate leaders may include internal and external business communication, supply chain management, legal communication, human resources, customer operations and more.
Step #3: Conduct A Business Impact Analysis
A business impact analysis (BIA) defines specific risks and threats to financial performance, employees, supply chains and operations. It forms an established foundation for risk identification and assessment.
List all possible risks and threats to the company and work through how they could impact operations.
This may sound simple enough but it can actually be quite complex, as it requires a critical analysis of business processes, interdependencies among stakeholders, minimum time needed to return to operations and other considerations.
As part of the BIA, be sure to prioritize the most critical areas of your business to ensure that if and when a disaster occurs, the most important business functions are taken care of as soon as possible.
Step #4: Plan Prevention, Response And Recovery Strategies
As mentioned earlier, a business continuity plan differs from a disaster plan in that it includes prevention as well as response and recovery. For each type of unforeseen event that may occur, make sure you have a prevention plan in place.
For example:
In the case of a pandemic, your prevention plan may include preparations for a smooth transition to remote working
In the case of a natural disaster, your prevention plan may include safety and evacuation procedures your team practices on a regular basis
In the case of cyberattack, your prevention plan may include regular training sessions to show employees how to protect data and help fight off an attack
Next, detail your response strategies. For each type of disaster, have a plan in place for both internal and external communications. In case of an emergency, how will you handle contact with your employees, investors and customers?
Make sure each member of the response team knows exactly what his or her role is, whether it's to initiate evacuation, issue a press release or something else.
The third and final part of your plan should be dedicated to recovery strategies. This section may be especially important to stakeholders. Map out realistic recovery timelines and financial plans for different events to ensure as few surprises as possible should an unexpected disaster take place.
Business Continuity Plan: Key Takeaways
In order to protect your business, your employees and your investors, it's extremely important to hope for the best but prepare for the worst by creating a comprehensive business continuity plan.
Key takeaways to keep in mind include:
A business continuity plan includes strategies for prevention, response and recovery
Disasters to consider include global pandemics, man-made disasters, natural disasters, system or utility failures and cyberattacks or other data breaches
To create a business continuity plan:

Identify the plan's goals
Create an emergency preparedness team
Conduct a business analysis
Plan prevention, response and recovery strategies