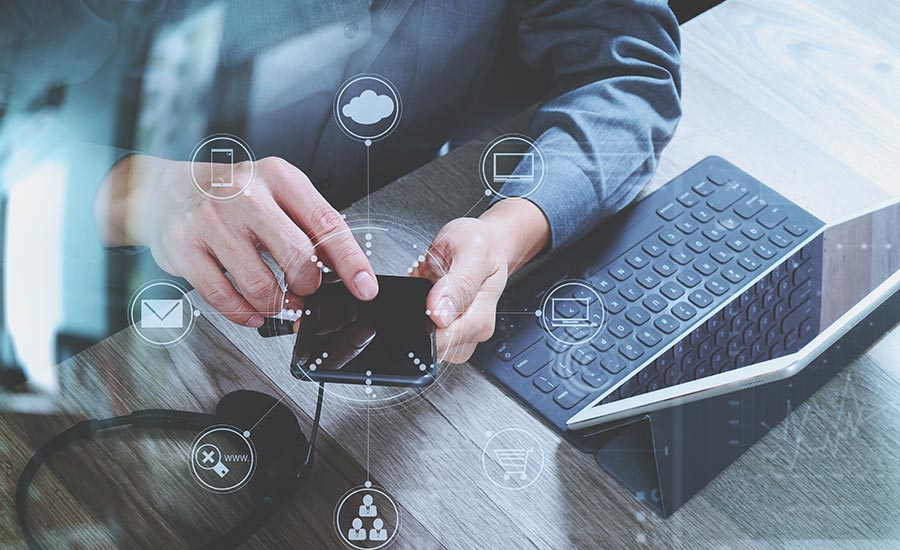 VoIP has been sweeping the workforce as the preferred telecommunication method for decades. And believe it or not, it's still widely used today.
Why has it lasted so long?
Because many of benefits it offers allows it to rise above a traditional landline phone system, to increase communication and productivity in the workplace and beyond.
But what exactly is VoIP? And how does it work?
In this article, we'll guide you through everything you need to know about a VoIP phone system. We'll answer your burning questions, including "What is VoIP?" "How does it work?" and "What are the benefits to implementing a VoIP phone system?"
Let's dive in.
What Is A VoIP Phone?
VoIP, which stands for Voice over Internet Protocol, is a phone system technology that allows users to dial and receive calls without the use of a local phone service but instead, with an internet connection.
Voice information is sent digitally through the internet and is managed by a service provider.
When you use a VoIP phone system, you are assigned a VoIP number. A VoIP number is a telephone number designated to a user, instead of to a specific phone line.
A business VoIP service can be executed with any device, as long as it has internet connection.
How Does A VoIP Phone System Work?
A VoIP phone system works by creating packets of data out of converted analog voice calls. This data then moves over the internet or a private Internet Protocol (IP) network.
From calling landlines and cellphones to computers and iPads, a business VoIP service works with both users speaking into a microphone embedded into the device and listening through headsets or the device's speakers.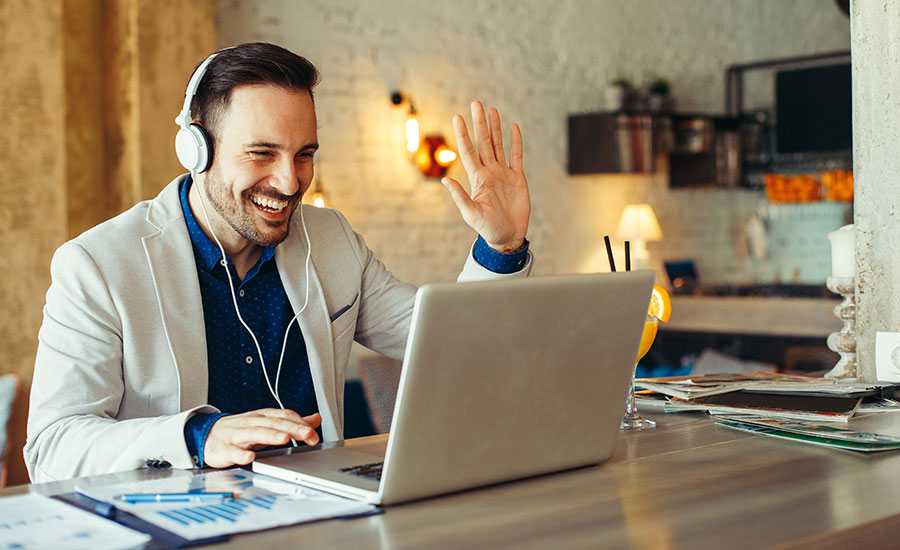 Want to learn more about VoIP phone systems?
Contact us!
7 Advantages Of Using A VoIP Phone System
VoIP phone systems are known for their contribution to increased communication, productivity and collaboration in the workplace. Let's look at some of the specific advantages of integrating a VoIP phone service into your organization's telecommunication system.
1. Low Cost
A 2019 report predicted that small and mid-sized businesses would find VoIP particularly attractive in the coming years. The prediction was based off of two factors: smaller budgets and increasing remote work.
Both trends panned out, and the study's prediction was true.
Traditional phones may charge per minute of call time. Since VoIP relies on your internet connection to deliver and receive calls, you are instead charged your internet service provider's monthly fees.
To further reduce costs, many VoIP providers offer state-of-the-art equipment, maintenance and upgrades at one set cost. ]
At DS BLS, our VoIP solutions include this and more. In fact, you can save up to 50% on your monthly phone bill with VoIP, compared to a traditional phone service.
2. A Multi-Line System
 Traditional phones are typically available to only one caller.
Because a VoIP phone system uses a multi-line system, it allows multiple users to:
Connect multiple devices to a single line
Make calls at the same time
A 1:1 ratio of employees to phones isn't cost-effective or productive for your business. If your office consists of 12 employees, you can easily manage with four or five lines, and your employees can make and take calls from any device.
3. Improved Communication
According to a 2020 report, 33% of businesses have lost a customer due to poor communication problems.
What's one way to resolve this? A VoIP phone system.
Gone are the days when employees have to be physically present at the office to communicate efficiently. Since VoIP can easily integrate with mobile phones and other devices, your employees can connect from anywhere.
If you happen to miss an important call, VoIP can reroute it to another location, such as your mobile phone or branch office. It can even send voicemails directly to your cell phone as a text message, or to your email address.
Not only does this make your business more flexible, but it also allows your employees to be productive wherever they are.
4. Access To The Latest Technology
The workforce is constantly evolving, which means old technologies are rapidly turning obsolete. However, VoIP has lasted throughout the years, and it's still regarded as an effective communication system.
Think of a business VoIP service as an investment into your communication strategy.
VoIP offers numerous features, including:
Advanced Call Management
Call Recording
Call Routing
Anonymous Call Rejection
Auto Attendant
Do Not Disturb
Unified Communications
Mobile App Integration
5. Easier Collaboration
VoIP is more than just phone calls.
It allows you to deliver images, videos and other important documents while you engage in a conversation, to effectively multitask throughout your work day.
At DS BLS, we offer the following features to help improve multitasking and increase collaboration:
Integrated Chat
SMS
Video Conferencing
Screen Sharing
File Sharing
File Backup
6. Improved Security
 According to a 2021 Data Breach Investigations Report, 43% of data breaches involve small and medium-size businesses.
 The need for securing your business' phone system, and in turn, your sensitive information, has never been greater.
VoIP providers use Session Border Controllers (SBCs), which function as a firewall that safeguards your business' performance and call routing.
Integrating a VoIP phone system provides your business with numerous security advantages, including call encryption and spam caller protection.
7. Simplified Scaling & Management
VoIP is set up to scale and can easily grow with your business. At DS BLS, we use Elevate, a cloud-based unified communications and collaboration platform.
With Elevate, you can:
Order service according to the number of users
Order additional service easily online
Manage service and features using a user-friendly portal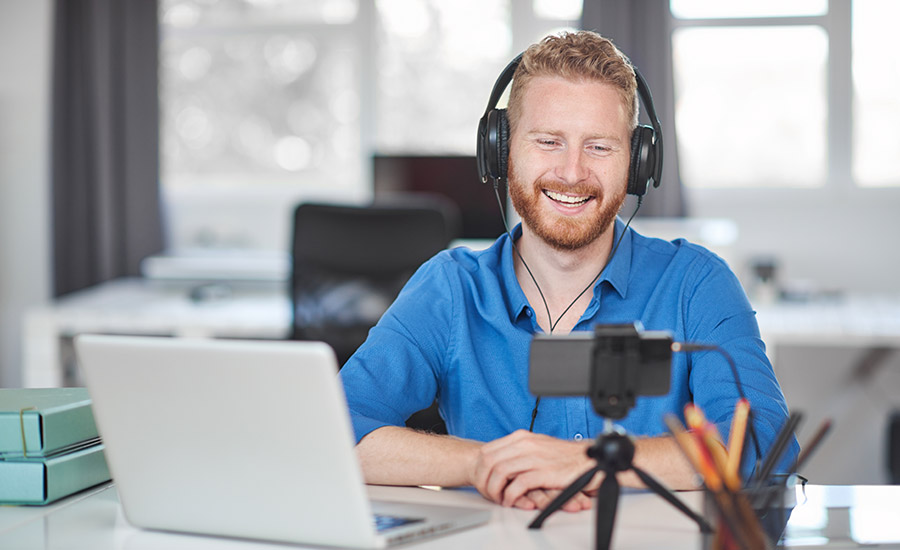 Is A VoIP Phone System Right For Your Business?
Now that you know the many benefits of upgrading to a VoIP phone system, it's time to ask yourself, "Is VoIP right for my business?"
Use the following questions to help you decide:
Do you want to save money by upgrading your landline phone system?
Do you want your employees to have efficient communication regardless of their working location?
Do you want your employees to be able to make calls simultaneously?
Do you want to keep up with the latest phone service technology?
Do you want a more secure communication system for your employees and clients alike?
If your answer is yes to all or most of these questions, it might be time to upgrade to a VoIP phone system for your business and reap the benefits of increased collaboration, communication and productivity.
VoIP For Office, Remote And Hybrid Work Setups
Whether in an office, remote or hybrid environment, VoIP can be integrated into any type of work setup.
The office is the most traditional work setup. Upgrading to a VoIP phone system in an office space can result in lower monthly bills, fewer hardware costs and regular maintenance included with your VoIP provider.
A hybrid office setup combines office and remote work setups. While employees get the best of both worlds with this arrangement, the main challenge is to establish an employee's productivity wherever they are.
At DS BLS, our VoIP solutions don't require any additional hardware, so employees can easily switch from using a desktop to a smartphone or any other device in between.
Remote working models have become increasingly popular since the start of the COVID-19 pandemic.  VoIP makes it effortless for your employees to work from anywhere, including on the go.
VoIP Solutions At DS BLS
At DS BLS, our VoIP services allow your employees to answer business calls from anywhere, with any device. Apart from a compatible computer or smartphone and internet connection, there is no additional hardware required.
At DS BLS:
We provide free or low-cost long-distance calling
We offer over 90+ calling features
We guarantee 99.999% uptime
We provide a local US-based live support
We perform proprietary tests for crystal clear call quality
We protect your business with spam caller protection
We provide a single-based web portal to manage system configuration and call reporting
Wrapping Up On VoIP Phone Systems
VoIP allows users to dial and receive calls without the use of a local phone service but instead, with an internet connection. It can be executed with any device that's connected to the internet.
It works by converting analog voice calls into packets of data, which then moves over the internet or a private Internet Protocol (IP) network.
Benefits of a VoIP phone system include:
Low Cost
A Multi-Line System
Improved Communication
Access To The Latest Technology
Easier Collaboration
Improved Security
Simplified Scaling & Management
With VoIP phone systems at DS BLS, we help you and your employees maintain professionalism, whether in the office or on the go. Make the switch and benefit from increased collaboration, improved cybersecurity and more!