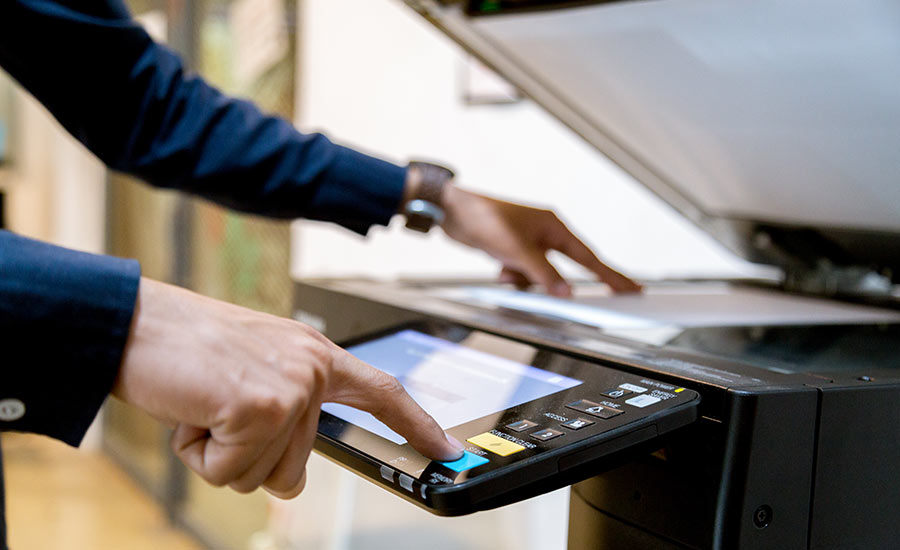 As a result of the COVID-19 pandemic and the United States vs. China trade war in 2020, industries around the globe faced supply chain issues — and the manufacturing and printing industries did not go unscathed.
In addition to staff shortages, national lockdowns also affected the movement of goods and materials. A shortage of China-produced microchips, which are essential for printers also added to the challenges.
The good news is that many companies, including DS BLS, are finding solutions to resolve supply chain issues. And despite the industry-wide global chip shortage, the Xerox Altalink C8055 is available at DS BLS.
DS BLS Xerox Offering
At DS BLS, we offer managed print services in New York and New Jersey, providing printer and copier solutions that not only help streamline operations, but also save up to 30% on your print services.
Keep in mind that quantities are limited!
Our experts handle management and maintenance so you can save time and money, improve efficiency, lower costs, reduce your environmental footprint and increase your information security.
Plus, DS BLS provides lease and maintenance plans for your machine.
Here, we will cover why you should switch to Xerox and the key features of the Xerox Altalink C8055, a color copy, print, scan machine. We'll explain exactly why it's worth the purchase and share why DS BLS is the right choice.
Why Choose Xerox?
At DS BLS, we are not vendor agnostic.
We are meticulous with the brands we partner with, and we stand behind Xerox.
With Xerox, we guarantee that you will experience only the highest quality of copy, scan, print machines.
Despite more than 169 industries being affected by the global supply chain issue, Xerox has continued production of copy, scan, print machines and other print solutions.
Key Features Of The Xerox Altalink C8055
From fast printing to vibrant colors, it's important to evaluate machines before making a purchase.
Let's look at some of the top qualities your copy, print, scan machine should have, along with what the Xerox Altalink C8055 has to offer.
1. Quick Prints And Copies
Have you ever needed a printout of an urgent document but your printer took its sweet time, producing that annoying noise, or even worse, jamming your paper.
It's frustrating, isn't it?
The Xerox Altalink C8055 offers a high-volume speed of 55 pages per minute, so you can get more work done at a faster pace.
2. High-Quality Color + Black & White Printing
The next feature to look for in your copy, print, scan machine is its printing quality.
With the Xerox Altalink C8055, you can benefit from a printing resolution of 1200 x 2400 dpi.
High-end color printers have a complete printer unit that includes a toner system, a drum and laser assembly per color.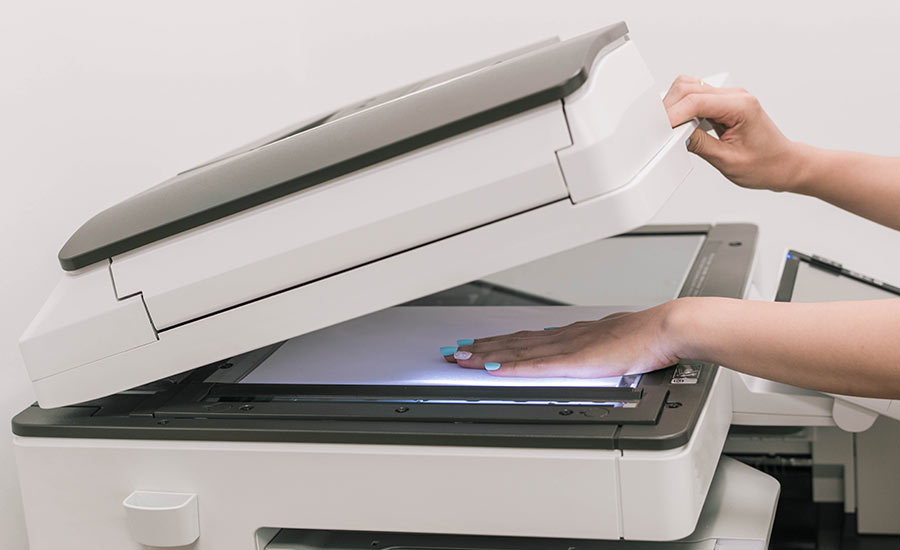 3. Additional Features
Last but not least, you'll want to invest in a machine that does more than just print and copy. Multifunction printers include additional features such as scan, email and fax capabilities.
The Xerox Altalink C8055 is a copy, print, scan machine that offers even more.
Along with printing and copying, it also provides mobile print support, allowing you to conveniently print with its WIFI-direct and cloud-readiness features.
Xerox Altalink C8055 At DS BLS + Our Managed Print Services
While supply chain issues continue to disrupt production across industries, the Xerox Altalink C8055 is available at DS BLS.
Here's what the Xerox Altalink C8055 can offer you:
Exceptional reliability and user-replaceable components to diminish downtime
Excellent job stream speeds and small color scan file sizes that enhance print and scan productivity
Mobile print support with standard NFC, WIFI-direct and cloud-readiness for convenient printing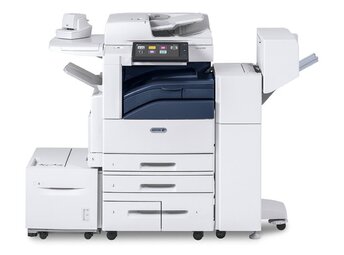 Ready for even better news?
At DS BLS, we provide lease and maintenance plans for your machine.
If you aren't ready to purchase a copy, print, scan machine, you can select lease plans that can work for you and your budget.
The benefits of leasing a copy, print, scan machine include keeping your machine up-to-date while helping you save on your monthly costs.
When you lease one of our machines, benefits include:
We provide a proprietary lease return system
We have a custom database system for e-paper trail and automated notifications within the return timeline
You will be assisted by a full-time lease return coordinator
Takeaways On The Xerox Altalink C8055 + Why DS BLS Is Right For You
Ultimately, DS BLS is the perfect choice for your managed print solutions because we deliver our products on time to your door, regardless of the global chip shortage or other challenges.
From high-quality prints to improving workforce efficiency, our managed print services and the Xerox C8055 have you covered.
Despite the global chip shortage, we have on-hand stocks available for the Xerox C8055 copy printer.
But hurry, quantities are limited with rates based on a term of 60 months.
DS BLS experts perform preventive maintenance for your copiers and printers, to keep your business running smoothly.
If you have questions about the Xerox Altalink C8055 or our managed print services, contact us!