SIP Trunking
Is it Time to Upgrade Your Phone System?
Contact a SIP Trunking Specialist
ADVANTAGES OF SIP TRUNKING
Utilizing the client's existing Internet connection, SIP Trunking provides a blend of voice and data traffic onto a single IP circuit. This service delivers dynamic bandwidth allocation while supporting FXS, PRI, and T1 connections. Some benefits of SIP trunking include one point of contact for local, long distance, and simplifying the overall experience.
✔ Cost Savings Over Existing Telecom Solutions
✔ Reduced Opex for Voice and Data Services
✔ Ability to Reuse Existing Handsets
✔ Future-Proofing with IP Services
✔ High Quality Voice Service
✔ Ability to Keep Existing Handsets and Phone System
[section top="20px" name="searching-solution-it no-parallax light no-overlay" parallax="https://www.dsbls.com/wp-content/uploads/2020/02/contact-for-sip-trunking.jpg"]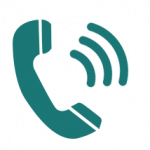 Key Features
Ability to Better Utilize Existing T1s, Cable or Fiber
Voice can Subsidize more Data Bandwidth
Dynamic Bandwidth Allocation
More Efficient Network Utilization
Local DID Coverage in 96% of the United States
Local DID coverage in Canada
Fully Regulated and Compliant Call Services
Access to Real, Experienced VoIP Engineers
Learn More About the Features of SIP Trunking
SIP, Session Initiation Protocol, a type of VoIP, Voice Over Internet Protocol, is a method of sending voice or other types of unified communications services over the internet. This replaces traditional office telephone lines with virtual phone lines for a high quality, reliable communication system.
Boasting powerful built-in features, such as network consolidation, and options for video and instant messaging. Above all, one of the most important benefits of SIP trunking is the reduction in costs businesses see compared to using traditional telephone services.
Learn More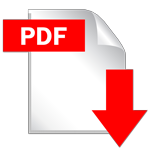 Learn more about SIP trunking: Contact Document Solutions today!