Unified Communications & PBX Phones for NY & NJ Businesses
HOW DO MANAGED VOICE SERVICES WORK?
Managed Voice Services reduce the complexity of traditional voice providers. Depending on your business phone system needs, our simplified solutions offer two ways to connect your team. Whether you choose SIP Trunking or a total solution with Hosted PBX, you'll experience a phone system that comes with a single point of contact and the same best-in-class support you've become familiar with from our other IT services. Managed Voice services are engineered to deliver the highest quality of voice service and cloud-based unified communications.
IS YOUR PHONE SYSTEM BEHIND THE TIMES?
If your business experiences missed calls, high phone bills, or complaints from employees, or worse yet, customers, then you know it's time to upgrade your phone system.
THE BENEFITS OF HOSTED PBX WITH UNIFIED COMMUNICATIONS
We offer a hosted, cloud-based PBX solution delivering voice with advanced features. Hosted PBX is one of the fastest growing and cost efficient services for small and medium size businesses using unified communications. Benefit from one platform and one point of contact delivering increased flexibility, low maintenance, simplification and advanced features.
Unified Communications for Improved Productivity, Collaboration and More
Redundancy is Built into the Network, Eliminating Communication Failure
Eliminates Onsite PBX Equipment
Reduces Long Distance Costs
Provides Advanced Calling Features, Flexibility, and Mobility
Reduces/Eliminates Traditional Telephone Lines
Three or Four Digit Dialing Everywhere
Local and National Phone Numbers Available
And More
WHAT ARE THE TELL-TALE SIGNS THAT YOUR PHONE SYSTEM IS BEHIND THE TIMES?
Missing Calls

Does your business miss phone calls because the call is routed to an absent employee or all the lines are busy? Or have you lost inbound or outbound calls due to network or equipment failure?
Confused Employees

Does your staff complain that your phone system is confusing because you have different phone systems in each location with features that don't work the same?
High Calling Costs

Have you received unexpected phone bills, confusing pricing structures, or high international calling costs?
Dropping Calls

Do your customers or remote workers complain of dropped calls when trying to reach people in the business? Do you need to be in contact with your employees when they are traveling or working remotely, but cannot reach them?
BUSINESS PHONES. SIMPLIFIED.
Speak to a unified communications specialist at Document Solutions, Business Life Simplified, and see how much you could save by switching your business phone system.
GET STARTED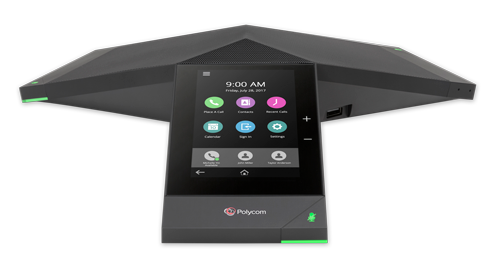 WHY CHOOSE DOCUMENT SOLUTIONS?
50
%
Improved Productivity
Companies using Unified Communications experience an average 72 percent increase in business performance.
75
%
Better Collaboration
After Unified Communications is implemented, 91 percent of IT executives see improved collaboration.
70
%
Faster Problem Solving
Significantly faster problem resolution is reported by 88 percent of Unified Communication buyers.
SIP TRUNKING
SIP trunking is a widely used communications service which replaces traditional phone systems with an internet based system. SIP trunking is a popular way for businesses to minimize their telephone expenses and improve their telecommunication bandwidth. Some useful benefits include:
Cost Savings Over Existing Telecom Solutions
Reduced Opex for Voice and Data Services
Ability to Reuse Existing Handsets
Future-Proofing with IP Services
High Quality Voice Service
Ability to Keep Existing Handsets and Phone System
IS IT TIME TO UPGRADE YOUR PHONE SYSTEM?
6 SIGNS
It's Time to Upgrade Your Office Phone System
The average business phone system has a lifespan of only six to eight years. After that, the system is either out of the maintenance or lagging in features (or both). Does your office phone system still work well for your business needs?
Learn about the telltale signs that your phone is behind the times. If you experience one or several of the issues in this article, it may be time for an upgrade.