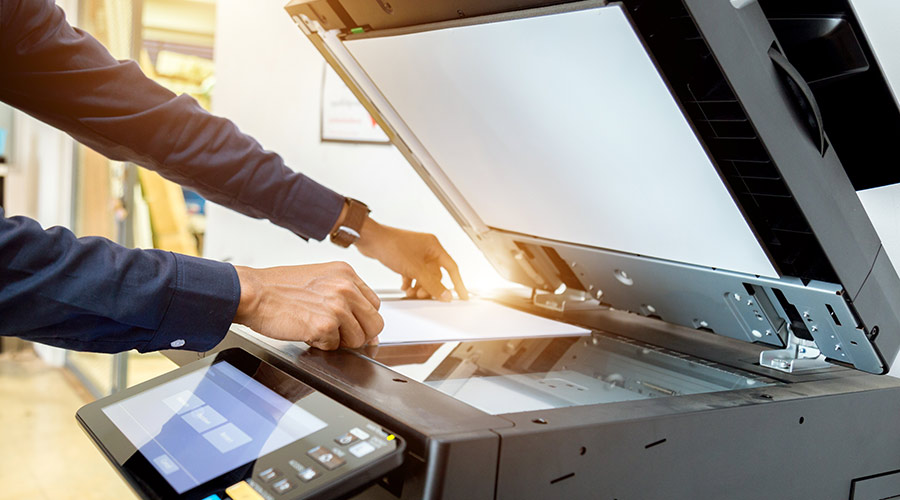 "Back to school" will have a completely new meaning next school year.
K-12 schools that follow the operational strategy issued by the Centers for Disease Control and Prevention (CDC) can safely open (and remain open) for in-person instruction.
This means that – after COVID-induced school building closures and prolonged virtual and hybrid learning activities – students and teachers across the country can finally go back to the classroom.
It also means that now is the best time for school managers to assess their office equipment and look for an IT vendor to help with the latest technology solutions, copiers, printers and other school inventory for the upcoming year.
That's why we're here.
In this article, we'll guide you through equipment procurement, help you find copiers and printers that fit your school office needs and assist you in choosing a print services provider that will simplify your equipment management.
Office Equipment Procurement: What It Is and Why It Matters
In short, procurement is the process of finding and acquiring goods or services from an external source.
A purchasing decision for office supplies, equipment or technology solutions may be influenced by scarcity, increased scope of activities or a need for renewing existing inventory.
Whether you're looking for a new school copier, a printer for school newspapers or you want to outsource printing services to an IT vendor, your office managers will likely go through the process of procurement, either via tendering or competitive bidding.
Why is this process important for school office management?
Office equipment procurement can help you audit your needs, evaluate the chosen solutions or managed services providers' offers and align the purchase with your short-term and long-term goals.
For example, let's say that your New-York based K-12 school wants to prepare their equipment for the next year. You know you need to replace the outdated copy machine your staff has been using for over 10 years and you would like to buy a state-of-the-art printer that will fulfill all your needs.
Based on this example, we'll walk you through the essential steps you'd need to perform.
By the end of this article, you'll know where to start, how to find the right copiers and printers and why teaming up with a managed print services provider might be a good idea.
Acquiring New School Copiers and Printers: Where to Begin
If you're not sure what to even look for, the first step is to assess your existing office equipment.
Start with these questions:
Does your current equipment fulfill your office technology needs?
Has the time come to improve and update the office technology in your school?
Should you purchase new copiers and printers or consider a lease?
Do you know what you need or would you benefit from expert guidance?
Should you team up with a managed print services provider nearby?
Why is having an IT vendor nearby important?
Well, if you run a K-12 school and lease copiers in New York and one of the copiers suddenly breaks down, technicians located in your local area would be able to quickly pick it up, repair and return it in a timely manner.
This would help you save time as well as shipment costs.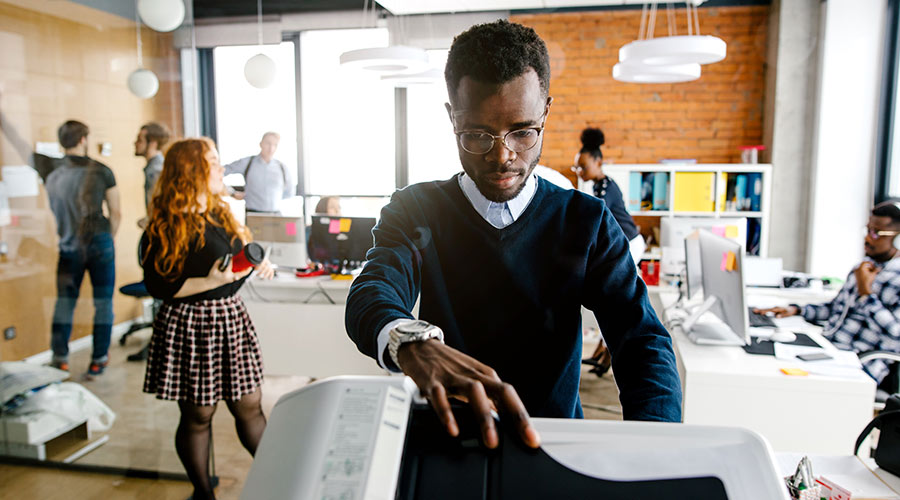 How to Choose the Best Copiers and Printers for Your School
Aside from having a print services provider near your school in the tri-state area, there are several other elements to focus on when choosing office technology solutions.
Choosing the right printer for your school may sound like an easy job, but there are various elements that factor into the final decision.
Should you buy a new printer or lease one? Should it use laser or inkjet technology? Does it have to be feature-rich or would a basic model work?
The answers to these questions will depend on the scope of your printing volume and the specific offers from your IT vendor.
However, keep these key points in mind:
Ensure that the equipment comes from a trustworthy brand
Read through product specifications to learn the necessary details
Make sure that the copier or a printer can fit into your office space
Choose the equipment that can handle the volume of your print materials
Find the most cost-effective solution that fits your office supplies budget
Ensure that the equipment you choose is easy to use and maintain
For example, depending on the scope of your needs, here are some of the copiers and printers that may come across your radar:
Konica Minolta Bizhub® 3602p is a versatile black-and-white printer with standard wireless connectivity that doesn't take up much space and can easily fit the needs of a smaller team.
Kyocera EcoSys M6635cidn is an all-in-one printer, scanner, copier and fax machine that offers advanced technology features for both black-and-white and color printing. It takes up more office space than the former model, and it fits the needs of a larger team with a heavy-load printing volume.
Konica Minolta AccurioPress C2060 is a professional media printer built to increase a heavy workflow output while reducing printing costs. It offers color fine-tuning tools, printing on paperweights of up to 350 gsm, special finishing effects and much more.
The bottom line: Whether you regularly print school newspapers or only occasionally copy office documents, finding the right equipment, as well as the right IT vendor, can make a real difference in terms of your cost, maintenance and day-to-day operations.
Why Is Finding the Right School IT Vendor So Important?
Let's expand our example and say that you decide to lease a Konica Minolta Bizhub printer. In case of an emergency, your local IT vendor would be able to help you with same-day service.
This is only one of the ways a carefully chosen IT vendor can help you streamline your inventory management operations.
In addition, an IT vendor can help you:
Improve staff efficiency
Save time and cut costs
Increase information security
All in all, the best practice is to choose an IT vendor with a proprietary lease return system and a dedicated lease return coordinator. This will simplify the return of your copiers and printers and help you keep track of the return timeline.
Are Managed Print Services the Right Solution for Your School?
After you've evaluated your needs, decided whether to purchase or lease new office equipment and found the best vendor for your school office equipment, the next step is to decide whether to outsource print services.
This will typically depend on the volume of printing materials that you produce or on your internal employee structure.
If you hire in-house IT experts, they can help you manage and maintain your office technology inventory.
But if your team is smaller or the organizational structure doesn't include on-site technicians, then teaming up with a managed print services provider may be the perfect solution for you.
How can your school benefit from a managed print services provider?
Here are some of the services a provider can help you with:
Proactive maintenance throughout the equipment life cycle
Prompt service response times to resolve issues quickly
Immediate access to replacement parts and components
Automated software to track the status of equipment repairs
An immediately available fleet of loaners for same-day services
Comprehensive equipment training programs for your school staff
Technical specialists to maintain inventory management at its finest
Skilled service personnel trained on the specific products you choose
And last but not least, if your school is located in New York, an IT vendor located within the tri-state area will ensure an easy process for picking up parts and supplies directly from your office.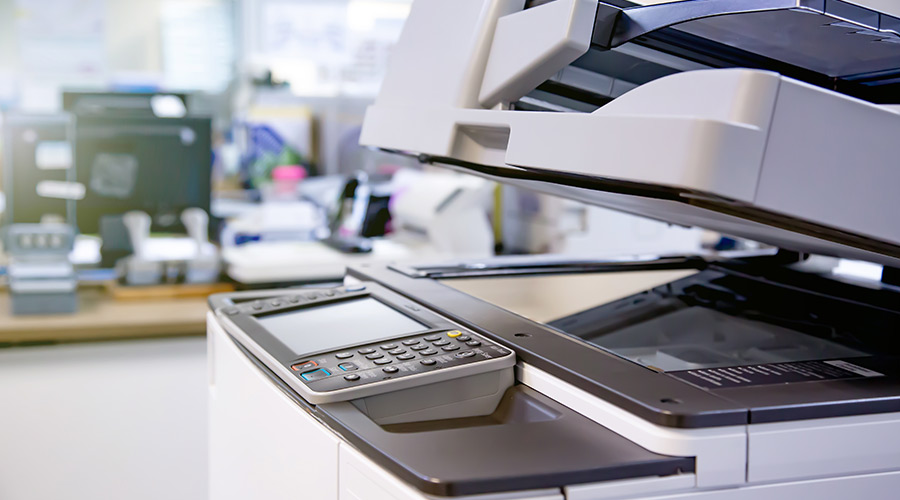 Key Takeaways on How to Manage Office Equipment for Schools
The operational strategy for K-12 schools issued by the CDC, along with the recent updates about physical distancing in schools and specific prevention strategies, represents a path for a safe transition back to in-person classes.
To ensure you're ready, here's how you can start preparing for new office equipment procurement:
Assess the current status of your school office equipment
Evaluate the scope of your printing needs in the years to come
Repair or replace copiers, printers and other office technology
Find the products that fit your office needs and printing volume
Decide whether to hire in-house specialists or outsource print services
Find a managed print service provider near your school to ensure easy access
This might be the perfect time to manage your office supplies and get ready for the next school year. And if you don't hire in-house IT specialists, this could also be a good time to find an IT vendor and a managed print services provider to help you streamline the equipment lease and return process.