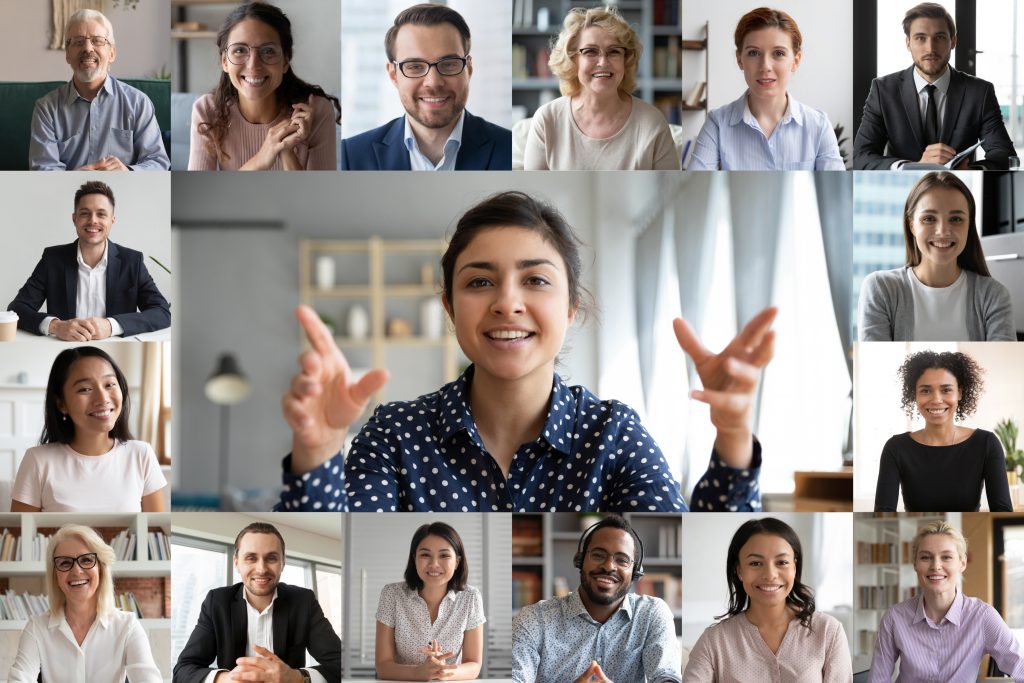 Are you looking to enhance operational efficiency and improve the productivity of your remote workforce? 
Unified Communications as a Service (UCaaS) can help you streamline your internal processes and support your employees working from home by enabling access to business communications from anywhere, anytime. 
We'll explain how, plus give you an overview of the global UCaaS market and explain the increase in demand for unified communications products and services. 
Why Should You Consider Unified
Communications?
During the COVID-19 pandemic, 41% of people who transitioned to remote work reported a change in the way they collaborated and communicated with coworkers. 
To support employees in home offices, businesses have turned to UCaaS platforms to close communication gaps and improve operational efficiency. 
According to Frost & Sullivan's whitepaper, these are the other key reasons why businesses around the world often decide to deploy communication and collaboration to the cloud:  
To

f

ree up IT staff to focus on business innovation (80%

of

businesses)

 

To

e

liminate

the

hassle of integrating multi-vendor solutions (78%)

 

To better

m

anage environmental costs and impact (77%)

 
To

s

upport business agility/market responsiveness (75%)

 

To

s

hift costs from capital to operating budget (74%)

 
Many companies will see the increase of hybrid remote models in the post-pandemic era as well. For example, two days working from the office and three days working from home, because employees will continue to demand more flexible arrangements. 
This means that, more than likely, you'll want the same level of security, compliance, privacy and access control from a communication and collaboration platform for your company, even when the pandemic is over.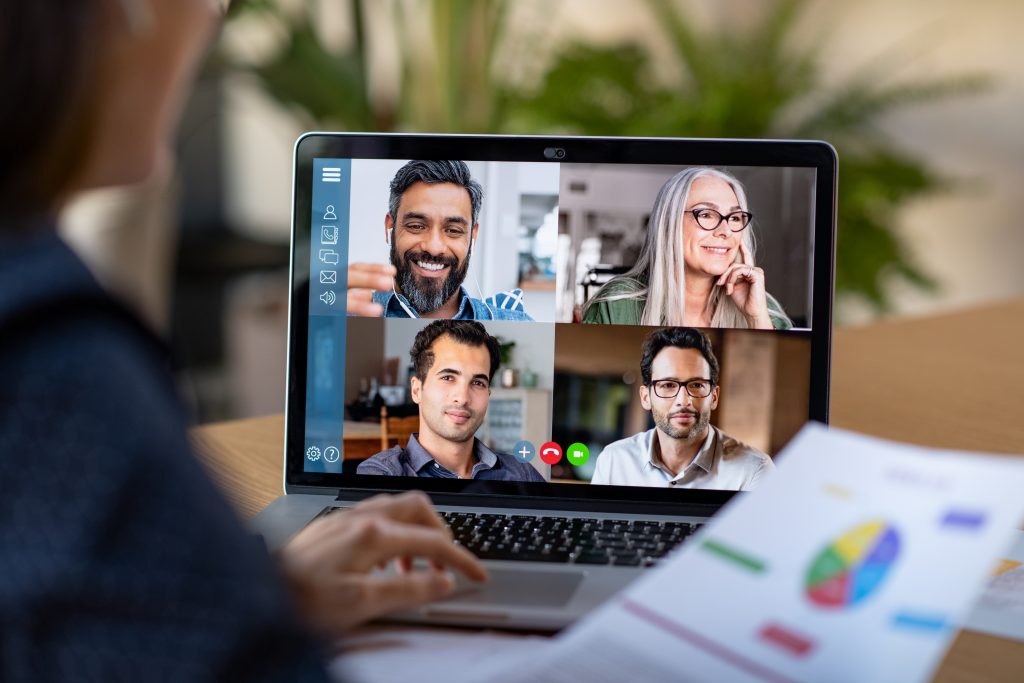 (How)
Are
U
CaaS
Solutions
Helpful
for
Small and Mid-Size Businesses
?
You don't have to run a multinational corporation to benefit from unified communications systems integrated in your business. 
In fact, the majority of mid-size companies have turned to these solutions to address the urgent need to support employees in home offices. 
As the research about UCaaS adoption in the COVID-19 era from Frost & Sullivan showed: 
Small businesses

quickly embrace cloud solutions due to their flexibility and fixed costs

 

Mid-market organizations

– with 100 to 2,500 users – choose from a broad array of

offerings tailored to their specific needs and evolving requirements 

 

Large enterprises

with complex legacy infrastructure take a bit longer to migrate to the cloud 

 
This means that, no matter your business size, you can benefit from unified communications or VoIP phone systems during the pandemic and beyond. 
 Voice over Internet Protocol, or VoIP, refers to calls and messaging made using a broadband internet connection instead of analog lines.  
The purpose of unified communications and VoIP systems is to integrate cloud-based phone, video, audio, messaging, conferencing, screen sharing and collaboration solutions into business operations. 
Let's take a look at what that means for your business. 
Key Benefits

of

Using

UCaaS

While

Managing

a

Remote Team
First and foremost, transitioning to an all-in-one cloud communications platform means more effective IT management and saving time that your IT team would otherwise invest in hardware, system configuration, network maintenance, monitoring and upgrades. 
In addition, unified communications tools can help you:    
Stay agile, responsive and resilient even

in times

of crisis

 

Streamline internal and external communications

 

Increase

productivity

and

improve

workflows

 
Level up

operational efficie

ncy

 

Accelerate decision-making processes

 

Evolve into a highly collaborative organization

 

Use the most cost-effective solutions with robust functionalities

 

Efficiently manage your

work-from-home (WFH)

workforce

 
Achieve

a

competitive advantage by using advanced solutions

 
Instead of managing multiple third-party technologies and applications like Zoom, Teams, Slack and others, you can unify all of your text, audio and video communication channels by using a single cloud-based platform.   
This will help you to further streamline communications and ensure your team is on the same page. 
And last but definitely not least, UCaaS can help you improve business continuity and achieve your long-term digital transformation goals.  
If you are looking to integrate cloud communications in your day-to-day business, be sure to start with a carefully crafted work-from-anywhere strategy to set the ground for advanced services.  
Then, find the best platform for your business. 
How to Find the Best
UCaaS
Solution
f
or
Your Remote Team
The choice of a UCaaS platform will depend on your business type, the number of employees, your specific business requirements and your future growth plans.  
When looking for the right fit, ensure you find the platform with a subscription plan that includes the right-size employee feature for your business. Also, be sure that it offers enough flexibility and advanced features to fulfill all of your business needs. 
To be more specific, look for a unified communications provider that offers:  
A

v

ariety of pricing structures or feature bundles for various company sizes

 

Customized dashboards that give you

a

n

overview and insights in

to

user environment

 

Safe and secure third-party software integration or open APIs to streamline your operations

 

Simple and/or guided migration to the cloud with robust onboarding systems in place

 
Custom-made solutions to provide specific features tailored to your business needs

 
To help you decide, here are key components you need to assess:  
Reliability:

Look for

a

platform with a reliable and robust system and a proven track record of success stories

 

Security:

Ensure that your chat, SMS, email

, video, audio

and any other type of

communication

will be

securely encrypted

end-to-end

 

Scalability:

Think about your long-term business plans for growth

and try to find a scalable

platform that

has

various

solutions in its

portfolio

 

 

 
Extensibility:

Choose a platform that

can exp

a

nd

functionalities

by integrating third-party applications

like Google, Microsoft, Salesforce, Zendesk and others

 
While searching and comparing different solutions, consider all of the options and functionalities that different platforms and providers offer, as well as their strategies for future growth.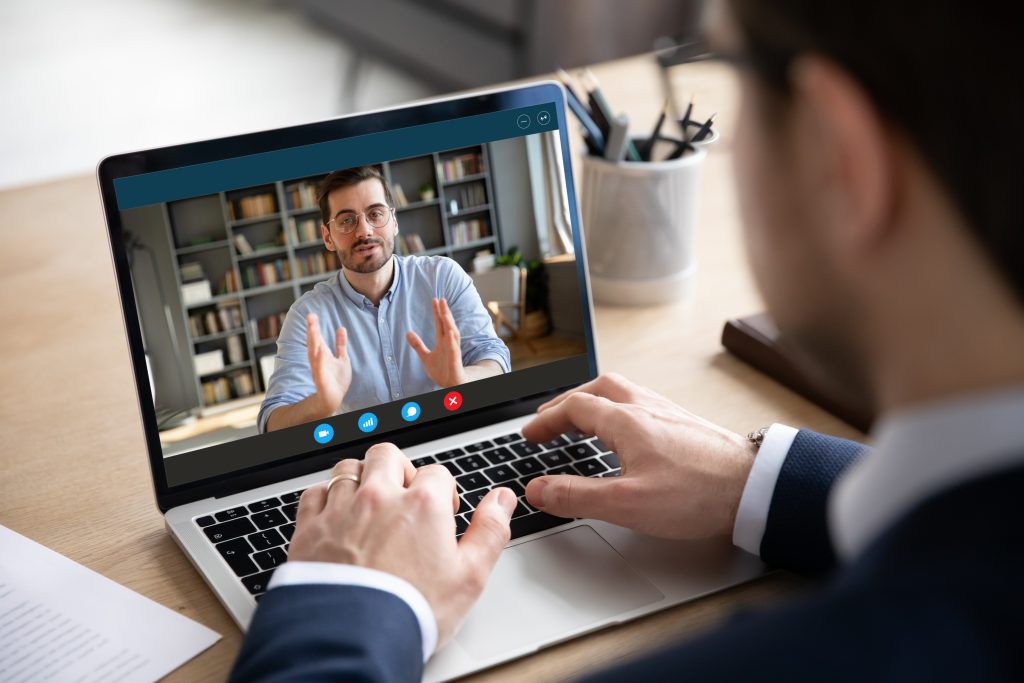 UCaaS
a
nd
a
VoIP Phone System
f
or Home
Might Be Exactly What You
Need
f
or Your
WFH
Workforce
As mentioned, the pandemic-induced lockdowns accelerated digital transformation for companies of all shapes and sizes around the world. Since an influx of employees began working from home, the demand for communication and collaboration platforms grew exponentially. 
With an aim to provide high-quality UCaaS service and a managed VoIP phone system for our clients' remote team home offices, we are offering DS Voice Elevate, a cloud-based unified communications platform with:  
90+ enterprise-level calling features

 
Excellent network call quality and uptime

 

Call reporting managed from a single web-based portal

 

Flexibility to communicate

in

the way that works best for your team

 

Recorded voicemail options and messages automatically transcribed

 

Synchronization across web servers and desktop and mobile devices

 
Real-time backups and point-in-time file restoration for quick recovery

 
Whether your customer support team is distributed across the country or you outsource an offshore contact center, this platform enables you to manage the voice, chat and email queues in a single omni-channel platform. 
UCaaS
Market Growth: How Has Work from Home Fueled an Increase in Demand
?
Since many employees started working from home due to COVID-19, video conferencing, web conferencing, collaborative meetings, mobile telephony and VoIP phone systems have become some of the most sought-after tools. 
Organizations have started looking for alternative solutions to replace office technology and the traditional VPN scenarios with secure cloud connectivity and managed communications services.  
The global UCaaS market size was around $23 billion in 2019 and is projected to reach almost $60 billion by 2027. The growing demand for unified communication products and services are likely to drive the market growth even further. 
UCaaS
For Remote Work: Key Takeaways
Businesses around the world have been increasingly adopting unified communications solutions since the COVID-19 pandemic started, in order to support working from home and enhance operational efficiencies, employee productivity and customer service. 
If you are looking to deploy your communications to the cloud and start using managed UCaaS and VoIP phone systems, be sure to thoroughly evaluate available solutions and find a provider that can support your needs. Specifically look into the solution's reliability, security, scalability and extensibility. 
Some of cloud-based platform features your company can benefit from include: 
No hardware to buy, install, manage or replace 

 
The

cloud-based

network

built for reliability 

 

Redundant data

centers

to

reduce latency 

 

Voice and data consolidated into one platform

 

S

eamless

interaction

with your

corporate phone system 

 

V

oicemail

transcripts

to text

and

email

 
Integrated chat, SMS, video

messaging

,

screen and

file sharing

 

Simple

set u

p

and

system

configuration 

 

Secured,

end-to-end encrypted communication 

 
The bottom line: if you're considering UCaaS and VoIP solutions to help you manage your remote team more efficiently, now is the perfect time to get started and DS Voice Elevate might be the right solution for you – its robust all-in-on platform can help you reduce costs and simplify team management.