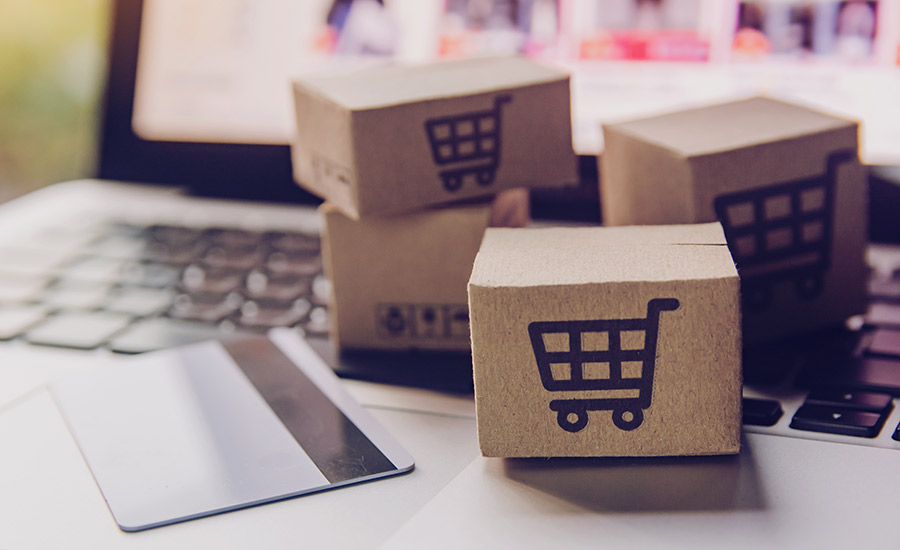 It's the busiest time of the year – the holiday season.
But before you bake cookies for Santa, you need to address the potential cyberthreats your eCommerce website could face during the holiday rush.
If you think you love the holidays, cyber criminals love them even more. And why wouldn't they? IT experts are with family, busy sipping eggnog and unwrapping gifts, leaving many eCommerce sites wide open to attack.
While it's unfortunate that cyber criminals don't go on holiday, there are preventive measures you can take to secure your eCommerce website for the merriest time of the year.
Here, we will share top eCommerce cyberthreats and explain exactly how to secure your eCommerce website and make your customers feel safe this holiday season.
Looking for solutions to secure your eCommerce website?
Contact us!
Top Cyberthreats & How To Prevent Them
From phishing to e-skimming attacks, here are four eCommerce cyberthreats that could happen to your website if you don't take preventive measures.
1. Phishing
According to the FBI's 2020 Internet Crime Report, phishing was the preeminent cybercrime in 2020, with more than 11 times the amount of phishing complaints compared to 2016.
Phishing tricks you into providing sensitive information such as social security numbers, passwords or account numbers.
How does it work?
You will first receive a phone call or a message through email or text message by a (seemingly) legitimate contact.
Malicious file attachments or links are embedded in the email and once you click on those links, malware is either installed on your device or you are diverted to a fake website.
Fake websites scheme you into sharing confidential information including credit card details or passwords.
How do you prevent it?
To prevent phishing attacks, it's important to know what a phishing email looks like. Phishing scam key identifiers include fake invoices, asking you to click on a link or a text saying that you have been flagged for suspicious activities.
Other methods to prevent phishing scams include installing anti-phishing add-ons, firewalls or ignoring the email completely and reporting it.
2. Cross-site scripting (XSS)
Cross-site scripting is a cyberthreat that involves inserting malicious code into a webpage.
The attacker will then have full access to your data once you perform actions on the webpage.
Think of it as someone hijacking your session.
While this cyberthreat doesn't impact the site itself, it directly impacts you, exposing you to phishing attempts, malware or more.
How does it work?
Cross site scripting can be performed by either injecting a malicious script into the input you provided or by altering a request. XSS can also be triggered automatically from page loading or when you hover over hyperlinks.
If the web app is at risk to XSS attacks, the user-supplied input displays as a seemingly harmless code with the text "xss" displayed in the message box.
How do you prevent it?
To prevent cross-site scripting, regularly update your software and install a web application firewall to block any malicious script from being executed in your web page session.
3. E-skimming
Let's say one of your loyal customers are eyeing one of your new products and they're about ready to make a purchase. Without protection from e-skimming, they're at risk.
E-skimming is a cyberattack that steals your credit card information through payment processing pages of eCommerce websites, which is then forwarded to the hacker.
E-skimming is used to perform fraudulent transactions, or worse, the captured information is sold on the dark web.
E-skimming gathers the following information:
Your account number
Your credit/debit card details
Your log-in credentials
Your personal information including your name, birthday and address
How does it work?
"Magecart" is the malicious script in charge of e-skimming attacks that consists of skimming codes.
First, hackers will directly break into a website's server or indirectly break into a common server.
After introducing the skimming code to the targeted website, they gain full access to the network through hacking administrative credentials or through a phishing email.
Once you make a purchase through an eCommerce website, the skimming code then grabs your private information and sends it over to the hacker's domain.
How do you prevent it?
To prevent e-skimming, you can use your credit card instead of your debit card since a debit card doesn't have the same protection you get from a credit card.
When an unauthorized credit card transaction occurs, you can call your bank to help solve the issue and, in most cases, you can get your money back.
4. Malware
In 2020, 5.6 billion malware attacks occurred around the globe.
Malware is intrusive software that steals personal data.
Hackers use malware for different reasons, but mainly to trick you into sharing your personal information with them or steal your information without your knowledge.
How does it work?
Malicious programs range from viruses to spyware and ransomware.
Hackers install malware onto your computer systems and once you download malware, it then captures your data or infects your computer.
How do you prevent it?
Aside from installing a firewall and performing regular checks, you can avoid clicking on unfamiliar links and emails and only visit websites that you trust.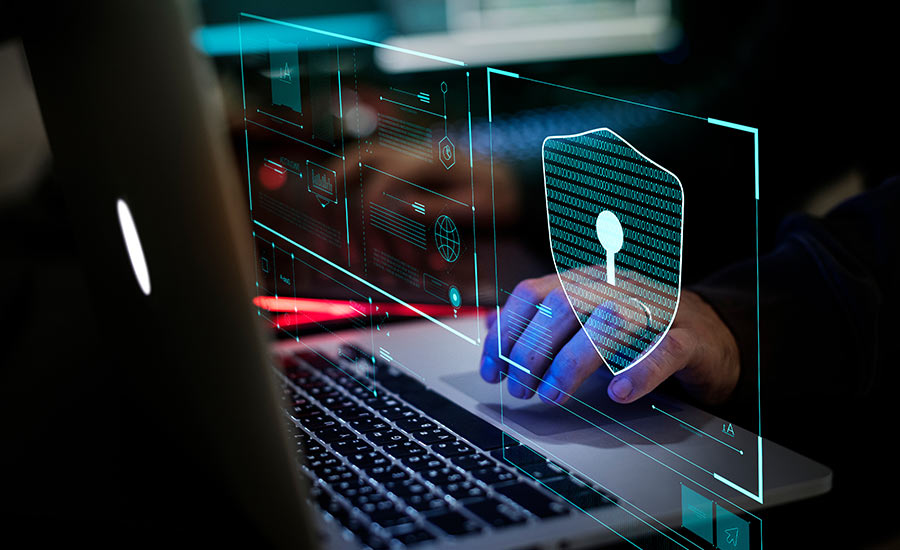 ECommerce Site Security: How To Make Your Customers Feel Safe This Holiday Season
Now that you're aware of the common cyberattacks you might face and how to prevent them, here's how you can make your customers feel safe when shopping from your eCommerce website.
1. Add Data Security Copy
One method to make your customers feel safe this holiday season is to add security copy to your eCommerce website.
Displaying a privacy policy in the footer of your website shows your customers how your business collects and protects their personal data.
Not only will your customers feel safe buying from your website, but it also gives them an idea of the security steps your business takes regarding credit card information and how you handle data.
2. Offer Multiple Payment Options
Different customers feel safe and comfortable with different forms of payment.
Offering multiple payment options, such as credit or debit card payment, PayPal and more, allows your customers to choose the method that makes them the most comfortable when making a purchase.
3. Reduce The Information Required To Make A Purchase
 Many eCommerce brands collect customer birthday info, email address and more before allowing them to make a purchase.
Your customers will feel safer and more confident with making a purchase from your eCommerce website if they aren't giving too much personal information away, so reducing the amount of required info can help increase both trust and conversions.
4. Be Transparent
Be transparent with your customers if your eCommerce website has been hacked or has encountered a data breach. Let your customers know what really happened and what you're doing as a company to resolve the problems.
While publicly confessing these issues to your customers might cause a short-lived problem, it will gain your customers' trust in the long run.
5. Implement HTTPS
Hypertext Transfer Protocol Secure protects data privacy and integrity between your customer's computer and your eCommerce site and authenticates the accessed website.
Fun fact: HTTPS not only keeps your website protected but it's also a Google ranking factor. If you want to switch to HTTPS, install a Secure Sockets Layer (SSL) Certificate, which enables an encrypted connection and authenticates your website's identity.
6. Keep Your Apps & Plug-Ins Updated
Even though your website is up and running doesn't mean that it's secured. Software and plug-in developers constantly release updates that include fixes and patches to safeguard your website against cyberattacks and resolve issues.
7. Perform Regular Backups
Think of backups as your website's insurance. Backups save you from the stress of lost data when incidents happen, allowing you to completely restore your data.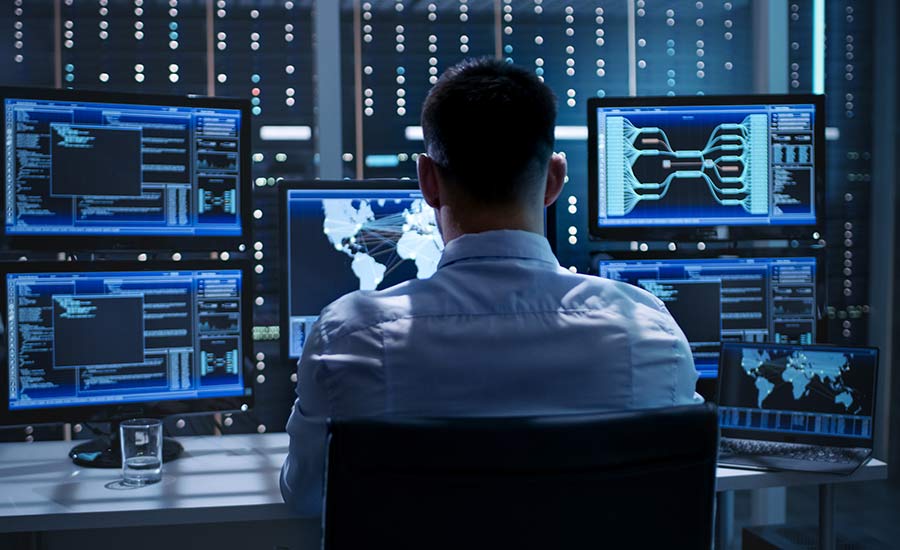 Data Security Solutions At DS BLS
 At DS BLS, we offer managed IT services in the New York and New Jersey area to ensure that your website is safe and secure and for both your business and your customers.
 With our Simplified Managed IT at DS BLS, you benefit from:
Increased uptime thanks to proactive monitoring

A stable and secure IT structure

Preventive maintenance and software updates

Support for end-user problems

Decreased frequency and severity of common problems

Access to a highly trained team of IT experts

Increased security of your IT environment
Takeaways On eCommerce Website Site Security
Consumer trust is the key to your online business and if a security breach happens, your brand reputation may be at risk.
 The three methods to secure your eCommerce website from the backend are: 
Implement secure Hypertext Transfer Protocol Secure (HTTPS)

Keep your website applications and plug-ins updated

 

Perform regular back ups

 
 To help your customers feel safe enough to make a purchase from your site:
Add data security copy

Offer multiple payment options

Reduce the information required to make a purchase

Be transparent
 At DS BLS, our highly-trained IT experts will not only reduce your eCommerce website problems during the holiday season, but also provide you with advice and support anytime throughout the year.
Data security is an investment you'll never regret. Contact us today and we'll help secure your eCommerce site for the holidays and beyond!