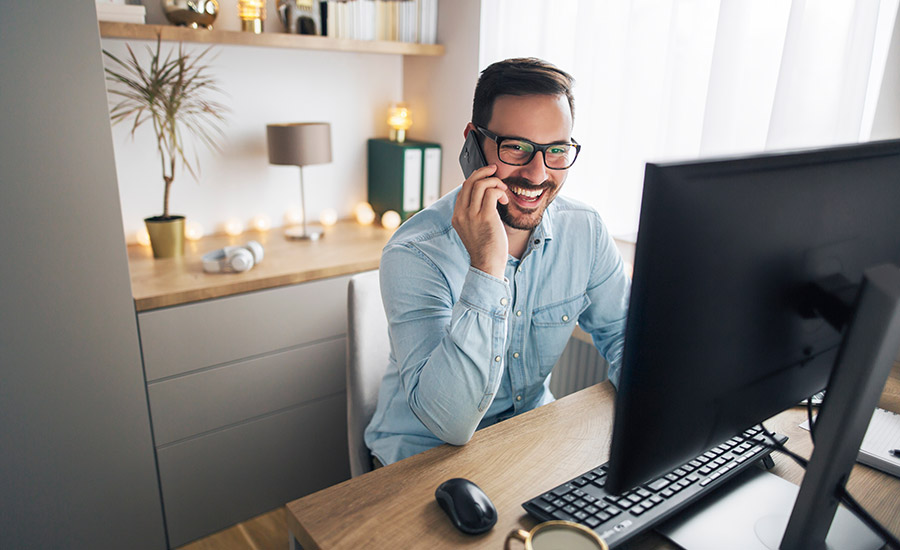 Businesess often consider adapting their VoIP infrastructure to the hybrid office model to be a big challenge — and wrongfully so.
A recent study by Accenture found that 63% of rapidly growing businesses have adopted the hybrid office model, which combines traditional office work and remote work setups.
Accenture's report dubbed this approach the "productivity anywhere" model. This terminology perfectly highlights the main challenge of successfully implementing the hybrid model — ensuring that your employees stay productive no matter where they work from.
And when it comes to employee productivity, smooth and timely communication is key. This is where office VoIP solutions come in.
We'll explain all you need to know about VoIP solutions, including how they can help your workplace adapt to the hybrid model without sacrificing productivity.
Office VoIP Solutions: A Quick Recap
We have covered VoIP solutions extensively in our previous blog posts. Nevertheless, let's do a quick recap of everything you need to know about VoIP.
VoIP stands for Voice over Internet Protocol — a phone service that allows you to make calls via your internet connection.
In other words, it perfectly recreates the magic of the old-school telephone experience (numbers, handsets, keypads and so on) with one exception — all your calls happen on the web instead of on phone lines.
VoIP services typically include features such as:
Conferencing
File transfer
Call forwarding and recording
Automatic attendants
Call encryption
In contrast to a regular phone service, VoIP can be considerably cheaper, easier to scale and remotely accessible — which makes it a great solution for the hybrid office model.
How VoIP Solutions Fit Into A Hybrid Office Setup
One of the biggest advantages of VoIP is its flexibility — especially when compared to a traditional landline phone service.
Most VoIP solutions out there do not require you to invest in any additional hardware, allowing users to switch their desk phones for desktop and smartphone apps with ease.
And since VoIP solutions are usually user-based, each subscription is tied to an individual user who can access the platform from anywhere.
However, some organizations choose to purchase additional specialized hardware for their VoIP systems, such as headsets, speakerphones or web cameras. And while they're not as bulky as switchboards, they're not as portable as a smartphone app either.
If your VoIP system relies on this kind of hardware, the switch to a hybrid setup will present you with two usual scenarios:
You repurchase the necessary equipment for employees to utilize while they are working remotely. The existing hardware remains available for office use only. This scenario is the simplest, but possibly the costliest of the two.
You allow your employees to take the equipment with them when they choose to work out of the office. This scenario might not be as costly on the surface. However, inventory management can become a liability if it's not a part of a managed VoIP solution.
How Most Of Our Clients Use VoIP Systems In Their Hybrid Office
Elevate, the platform that powers our VoIP systems, does not require any additional hardware other than a compatible computer or smartphone.
Elevate also allows our clients to unify and seamlessly integrate all their communication, productivity and collaboration tools under one roof.
The platform's notable functionalities and features include:
Screen sharing
Voicemail
Chat
File sharing and storage
All this functionality and more can be achieved simply by using computer- or smartphone-compatible apps. In other words, our clients can easily avoid the two equipment management scenarios we've outlined above when they adapt their VoIP infrastructure to the hybrid office model.
The platform provides a soft phone that can be installed on any mobile device, without any additional physical hardware. The minimum requirement for this would be one Elevate license and a device that is compatible with the Elevate App.
However, if our clients choose to implement additional hardware in their VoIP infrastructure, Elevate can accommodate that as a remote office-ready platform.
In this case, we will take care of the entire installation and implementation process from start to finish and offer service and monitoring for our clients' accounts to ensure the best possible user experience.
All Elevate-compatible desk phones are remote-ready and only need an internet connection to function, regardless of the location. As a result, the users are free to take their desk phones with them to their remote workplace and quickly set them up.
On your side, you won't have to worry about tracking and managing the inventory of your VoIP devices — we will manage this through our Elevate admin portal.
In addition, we will troubleshoot any potential issues with the devices and replace or repair them if needed.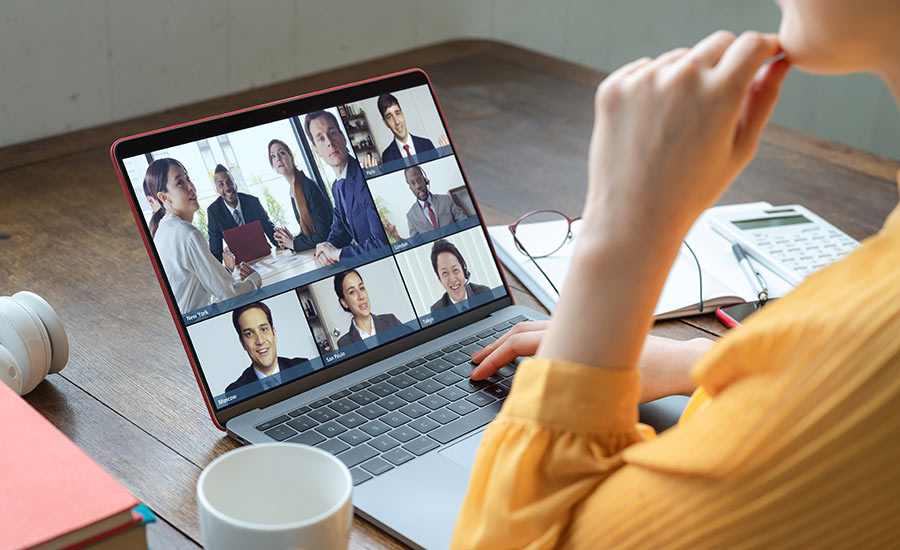 How We Keep Our Clients' VoIP Systems Safe In Hybrid Office Environments
Keeping vital data and information safe is one of the main concerns of any organization that seeks to adapt their VoIP infrastructure to the hybrid office model.
For example, your remote employees might log into their respective call and messaging accounts using a public, unsecured network. How can you make sure their communications stay private and safe?
The managed VIOP services we provide at Document Solutions are based around a secure, SOC 2-audited cloud infrastructure, which includes cybersecurity features that allow us to protect our clients from external threats.
How We Optimize Our Client's VoIP System Performance In Hybrid Office Environments
We guarantee 99.9% uptime and crystal-clear call quality of our VoIP network in any environment, whether in office or remote.
Before implementing the system into a business, we do a physical or virtual site analysis that helps us assess the current telecom environment and determine what will be needed to ensure the best call quality for the client.
We conduct a site survey which ensures that the Session Initiation Protocol (SIP) Application Layer Gateway (ALG) — the key technology behind VoIP functionality — is set up correctly.
Additionally, we deploy a Bandwidth Test to assess the integrity and quality of the user's internet connection, which is the only point of the VoIP infrastructure we cannot control. Fortunately, the Bandwidth Test will allow us to spot potential connectivity issues in advance and minimize their impact.
There are also features built into the platform that allow both us and the client to see where call quality issues are coming from, which helps us trouble shoot the issue.
Finally, to ensure that our clients' VoIP systems are not overwhelmed by spam callers, we implement proactive Spam Caller Protection measures.
These measures are designed to automatically detect if an incoming call is potentially spam or a malicious fraud call, without having to answer it first.
With Spam Caller Protection, every call is checked against an auto-updating feed of spam numbers. When any device on the account receives a call from a number that may be spam or fraud, it is assigned to one of the categories below:
Suspected spam calls: the caller is a suspected spam caller and is starting to show calling patterns that are likely to be unwanted calls.
Spam calls: the caller is likely a spam caller and persistently makes high volumes of spam and robocalls.
Fraud calls: the caller has already been strongly associated with fraudulent activities or scam campaigns.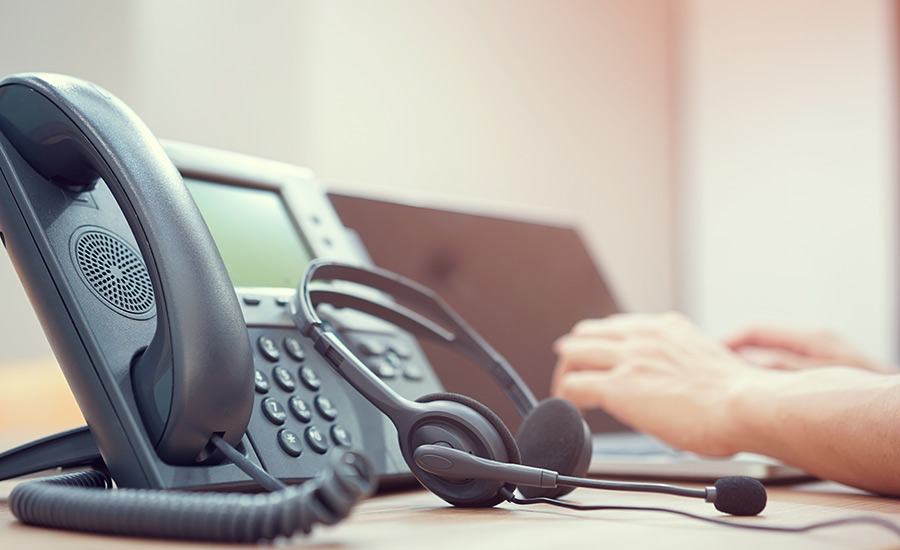 How We Reduce VoIP Solution Costs In Hybrid Office Environments
The costs of adapting an existing VoIP system to the hybrid office model can be an initial concern for any business.
However, this concern is mostly a misconception — especially when it comes to platforms like Elevate. Because it does not mandate the user to invest in any additional hardware, the overall cost of the solution does not change with a shift to the hybrid workplace model.
The only instance in which our clients normally see an increase in their VoIP spending is when they choose to expand their infrastructure to accommodate more users or upgrade their license.
Key Facts To Remember When Building A Hybrid Office Using VoIP Solutions
Many businesses across the world have recently transformed their working model as a result of the Covid pandemic. There are plenty of advantages of both remote working environments and hybrid office setups when it comes to factors like cost, productivity and work-life balance.
Figuring out how to adapt your workplace's VoIP infrastructure to a hybrid office model can seem daunting at first, but the solutions we offer at DS BLS, including our managed VoIP services, can help ensure the transition runs smoothly.
Our VoIP phone systems fully rely on the cloud based Elevate platform, which allows your employees to access your entire VoIP network on the go from any compatible device.
By ensuring a 99.9% uptime, data security, call clarity and spam caller protection, we provide our clients with a reliable, affordable, user-friendly and easily scalable VoIP service that can accommodate any office model.
Ready to adapt your VoIP system to the hybrid setup?
Get Started!